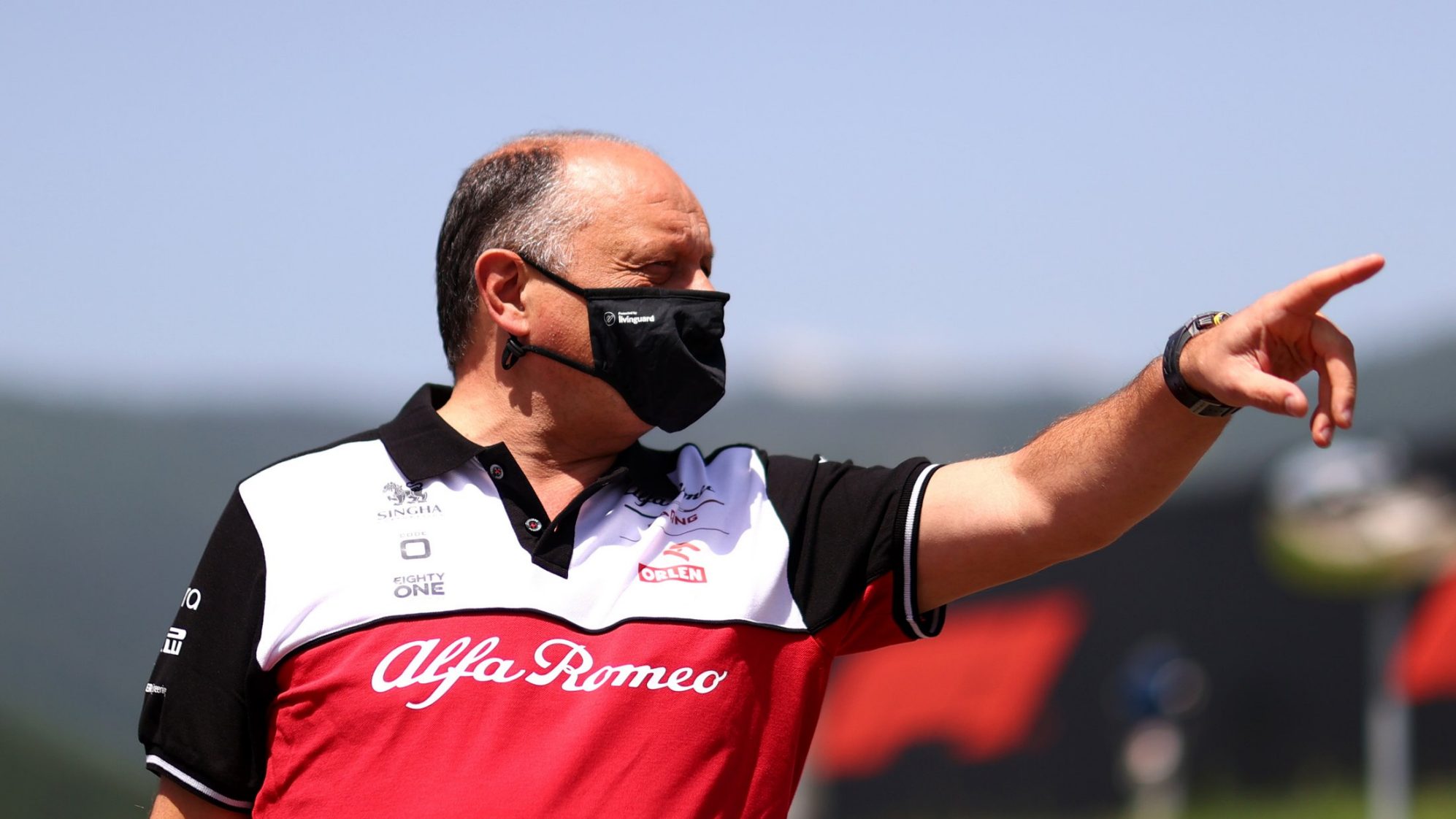 Alfa Romeo boss Fred Vasseur believes Guanyu Zhou has "everything to be successful in Formula 1" when he becomes the first Chinese driver to race full time in the sport with the Swiss team in 2022.
Zhou is currently vying for the F2 title with two rounds to go – and arrives at Alfa Romeo having tested extensively with Alpine/Renault during his time as part of their junior programme.
"It will be a challenge," Vasseur told F1.com. "To start in F1 is never easy. We have limited number of test days. But he's talented, he's doing well in F2 and he's still in contention for the title with Oscar.
"I think he has everything to be successful in F1. For sure it's a challenge – a challenge for everybody."
Vasseur admitted it was a tough call to replace Antonio Giovinazzi, but ultimately it made sense for a range of reasons.
"We're starting a new journey in F1 with the new regulations in 2022 and we wanted to take the right decision for the future," he said.
"It was a process because Antonio did a good job with us. We have a good relationship with him, and it wasn't an easy decision.
"Zhou is a frontrunner in F2, he's won races, he's taken pole positions and with two races to go, he can still be champion in the end.
"Also for the company, for the team and for F1, it's a huge opportunity to have a Chinese driver onboard. I see it as an opportunity for everybody."
Zhou will line-up alongside 10-time race winner Valtteri Bottas, continuing Vasseur's trend of running youth with experience, following partnerships of Charles Leclerc/Marcus Ericsson and Kimi Raikkonen/Giovinazzi.
"To start a season with a two rookies is difficult with just six days of testing, especially if you have some reliability issue or weather issue.
"With one experienced driver coming from Mercedes and Zhou coming from F2, it's a very good balance.
"I know both of them well and I'm totally convinced the combination will work well."