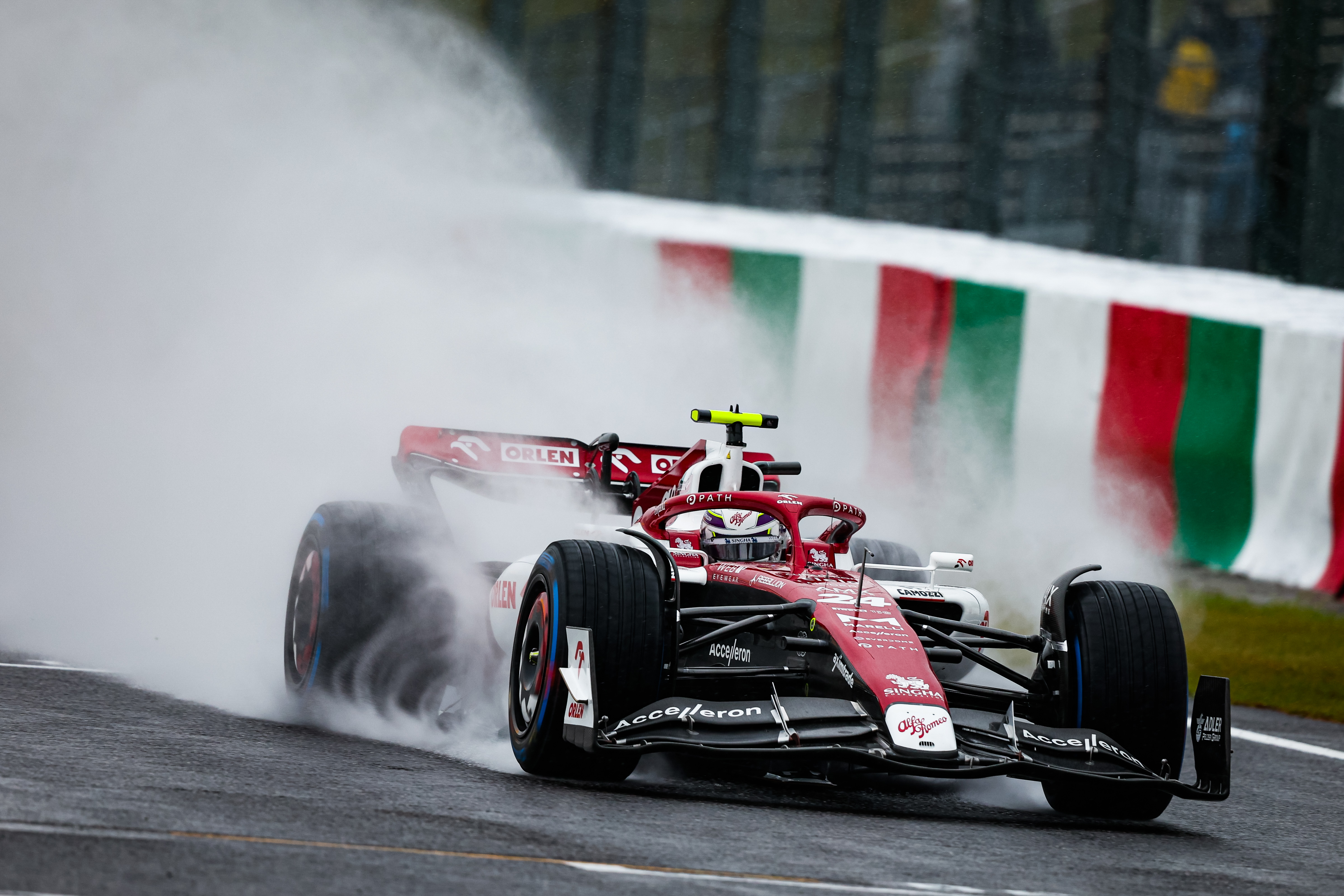 Alfa Romeo F1 Team ORLEN enjoyed a strong start to the Japanese Grand Prix weekend. Around a wet and rainy Suzuka Circuit, Valtteri Bottas and Zhou Guanyu had productive amounts of laps with good performance on display: both drivers finished the day within the top ten, a good indication ahead of tomorrom's qualifying session.
Valtteri Bottas (car number 77):
Alfa Romeo F1 Team ORLEN C42 (Chassis 01/Ferrari)
FP1: 9th / 1:43.969 (13 laps)
FP2: 8th / 1:43.733 (20 laps)
"It's great to be back in Suzuka, it's definitely my favourite track and I really enjoyed driving here, even in the wet. It hasn't been a bad day for us: the car performed pretty well and, while in the past we sometimes struggled on wet tracks, today everything was ok as we got the tyres to work – this is a track that creates a lot of energy. We tried the new front wing we brought here, which worked as expected: of course, due to the weather we weren't able to collect all the data we would have wanted, but the feeling we were expecting was there and it gave us more stability in the high speed corners, which is what we needed it to do. I am looking forward to tomorrow."
Zhou Guanyu (car number 24):
Alfa Romeo F1 Team ORLEN C42 (Chassis 03/Ferrari)
FP1: 11th / 1:44.429 (15 laps)
FP2: 10th / 1:44.525 (17 laps)
"I loved driving this track and seeing so many fans with fancy hats and costumes – they are so passionate, especially after three years without Formula One here. The conditions were not easy, it was very slippery, but I really enjoyed it! It was my first time ever driving on this track and there was a lot of standing water, which made the day very difficult: but the car was performing quite well today, and that's what is important. I haven't tried the new wing yet – we saved it for tomorrow, given that the conditions made it quite risky, but the feedback from Valtteri is positive. After a couple of races with no upgrades, we are looking forward to seeing how much of a step we make with this."