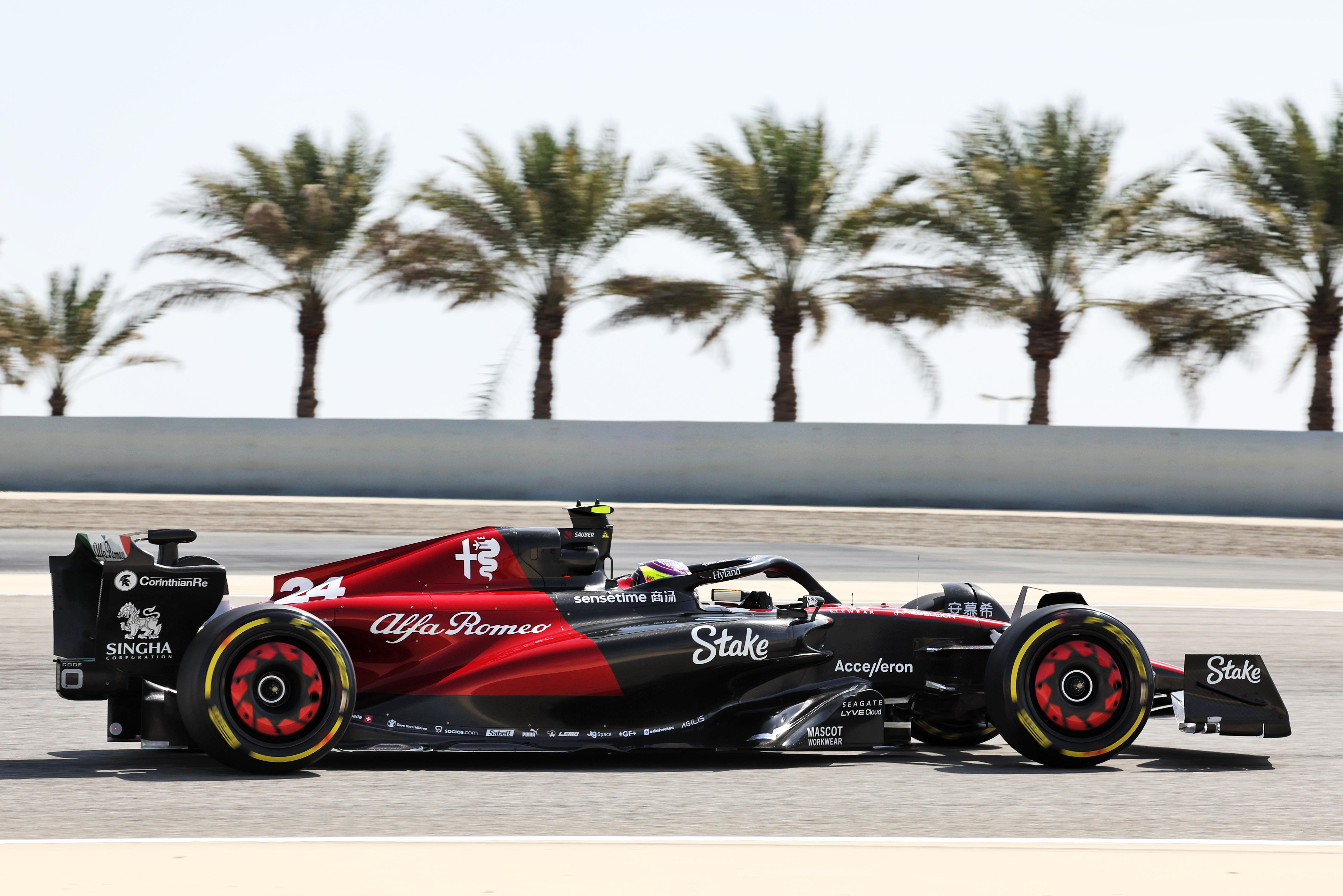 Alfa Romeo F1 Team Stake had a successful first day of official track action, as Zhou Guanyu and Valtteri Bottas put the new C43 to the test at the Bahrain International Circuit. The team was able to enjoy a productive session with no major issues, maximising the available time and completing more than a hundred and thirty laps.
Alfa Romeo F1 Team Stake will return to action tomorrow, as Zhou takes the wheel for day two of pre-season testing.
Circuit: Bahrain International Circuit / 5.412 km
Driver: Zhou Guanyu (morning); Valtteri Bottas (afternoon);
Chassis / engine: Alfa Romeo F1 Team Stake C43-03 / Ferrari
Laps: 67 laps, 362.604km (ZHO); 71 laps, 384.252 km (BOT)
Fastest Lap: 1:33.723 (ZHO); 1:34.558 (BOT)
Zhou Guanyu (Car 24): "It felt good to be back in the car today. Everything went quite smoothly, and I felt comfortable straight away. Of course, this is only the opening day of testing, and there is plenty of work ahead for everyone, but it's been a positive start. We have been able to complete all of our schedule, even though there was a pretty long red flag at the very beginning of the day. Overall, I can consider myself quite happy."
Valtteri Bottas (Car 77): "Our running has been good today, we got through the whole program, which was our objective for today. Getting good mileage in on the first day of testing is the most important thing, and we were able to learn more about the car, find out the first indications on which setups work, how the new tyres feel and all of that. Overall, it's been a good Day One; there is still work to do, of course, but it has been a good start and I can already feel some improvements from last year."