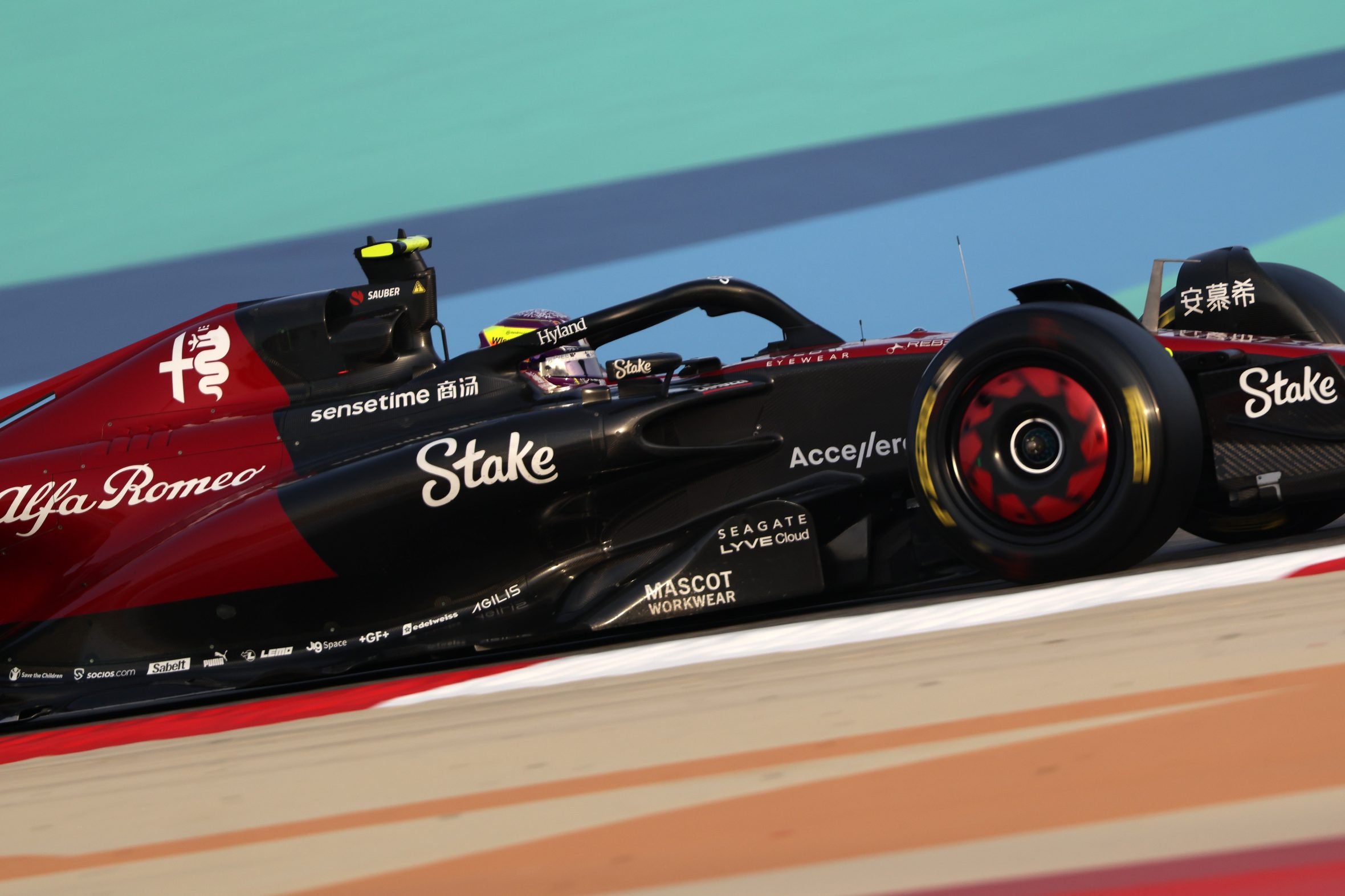 Alfa Romeo F1 Team Stake topped the timesheets in the second day of pre-season action in Sakhir, Bahrain. Lap times in testing are of limited value, but the team can take great encouragement by the good mileage racked up by Zhou Guanyu, who completed 132 laps of the Bahrain International Circuit on his new Alfa Romeo F1 Team Stake C43.
The final day of Pre-Season Testing will take place tomorrow, with Valtteri Bottas taking over the reins of the C43.
Circuit: Bahrain International Circuit / 5.412 km
Driver: Zhou Guanyu
Chassis / engine: Alfa Romeo F1 Team Stake C43-03 / Ferrari
Laps: 132 laps, 714.384km
Fastest Lap: 1:31.610
Zhou Guanyu (Car 24): "We are well aware this is testing, of course, and everyone is trying different settings, but it feels nice to see my name and that of the team up there in the timing sheets. It's been a positive day overall, we got more mileage in and went through all the targets and tasks we had set for ourselves, so I can say I am happy. The car felt reasonably good, both in daytime and night-time conditions, and I felt more confident pushing as the day progressed. Today was the final day of pre-season testing for me, and I am very much looking forward to the start of the season next week. I feel ready and excited about the new campaign and I can't wait to be racing again."