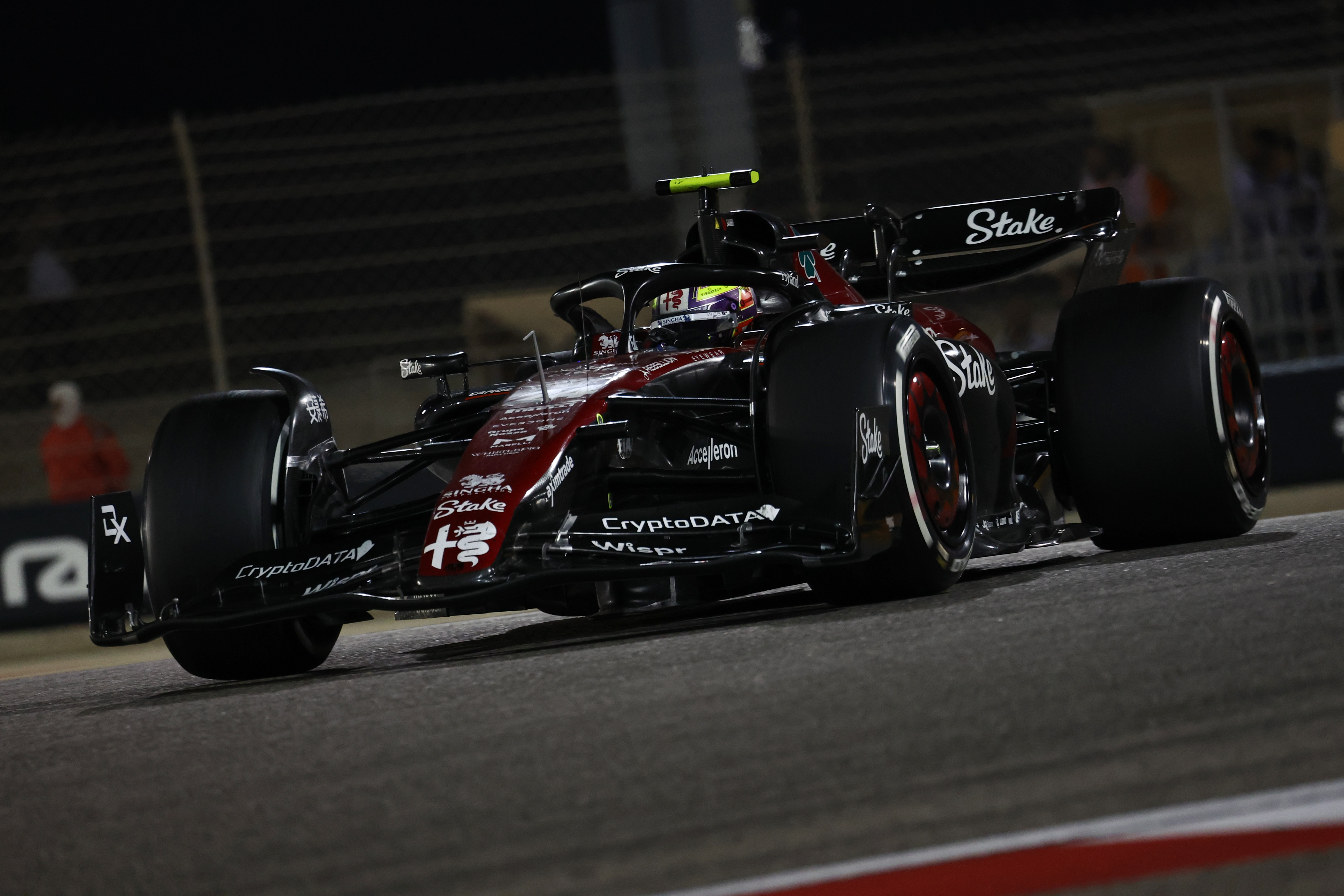 Alfa Romeo F1 Team Stake claimed four points in the season-opening Bahrain Grand Prix, as Valtteri Bottas's eighth place crowned a good team performance. The result takes the team to P5 in the Constructors' Championship, a solid return from the first race of the year and a reward for the good progression the team produced over the winter.
The four points claimed tonight bring the Hinwil outfit into the exclusive club of teams with more than a thousand points in their history – a sweet way to start the season.
Alessandro Alunni Bravi, Team Representative: "The team did a really good job tonight and we can be satisfied with the final result, which shows our continuous progress and the value of the work we did during pre-season testing: we were in the top five teams for the whole of the race, and we finished ahead of McLaren and Alpine, which is as much as we could have hoped to get tonight. It was a good collective effort: the drivers did well in the car, with the added team-work contribution of Zhou setting the fastest time at the very end; the strategic choices and the pit-stops were really good, and all together we contributed to the four points we bring home. This result is in line with what we were expecting following last week's testing and the data we got in practice. We also owe a big 'thank you' to the team back in Hinwil, who were instrumental in giving us a car we could fight with, and our key technical partners, Ferrari. Tonight was a good start, but there's still a lot of work to do: we have to keep pushing to develop our car, as the battle we are in this season is going to be an exciting one."
Valtteri Bottas (car number 77):
Alfa Romeo F1 Team Stake C43 (Chassis 03/Ferrari)
Race result: 8th
Fastest lap: 1:37.379 (Lap 31)
Tyres: New Soft (11 laps) – New Hard (18 laps) – New Hard (28 laps)
"I am really pleased with our race tonight: four points are a good reward for the team and show that all the work everyone back at base did during the winter is paying off. We showed we have a good race car and that we can fight with all the teams around us. It was a solid start to our season, but the work is not finished, of course: we have to keep improving, keep pushing – I know everyone in Hinwil is working to bring upgrades to our car. My race was good, a bit quiet at times: the start was really important, making those places on the opening lap was crucial as the cars around us are very well matched and overtaking is not easy. We went out aggressively, both on track and with our strategy, and it was definitely the right thing to do. We also had to be smart and pick our battles, making sure we kept some of our tyres for when we needed it: it turned out to be important at the end, when it got a bit close with Gasly, but in the end we brought it home. It was also important for Zhou to get the fastest lap right at the end to steal the point from our competition – he did a good job and it shows how well we work as a team. P8 was the most we could get tonight and there's nothing more we could have done."
Zhou Guanyu (car number 24):
Alfa Romeo F1 Team Stake C43 (Chassis 04/Ferrari)
Race result: 16th
Fastest lap: 1:33.996 (Lap 56)
Tyres: New Soft (12 laps) – New Hard (20 laps) – Used Soft (22 laps) – Used Soft (2 laps)
"It's obviously good to see Valtteri scoring points for the team in the season opener, it's a good starting place for all of us, and I was glad to give my contribution by setting the fastest lap in the closing stages. The car felt better than in qualifying, which shows we're going in the right direction: we must keep finding these margins to keep improving ahead of the next few races and I know everyone trackside and in Switzerland is working to do it. As for tonight's race, I suffered a bit of wheelspin in the opening lap, losing a few places and ending stuck in a DRS train for most of the race. The VSC came out at the wrong time and there wasn't much we could do to improve our position at that stage. Still, there are positives we can get out of this race, as a team, as we head to Saudi Arabia with the knowledge we can fight for the points in every race."