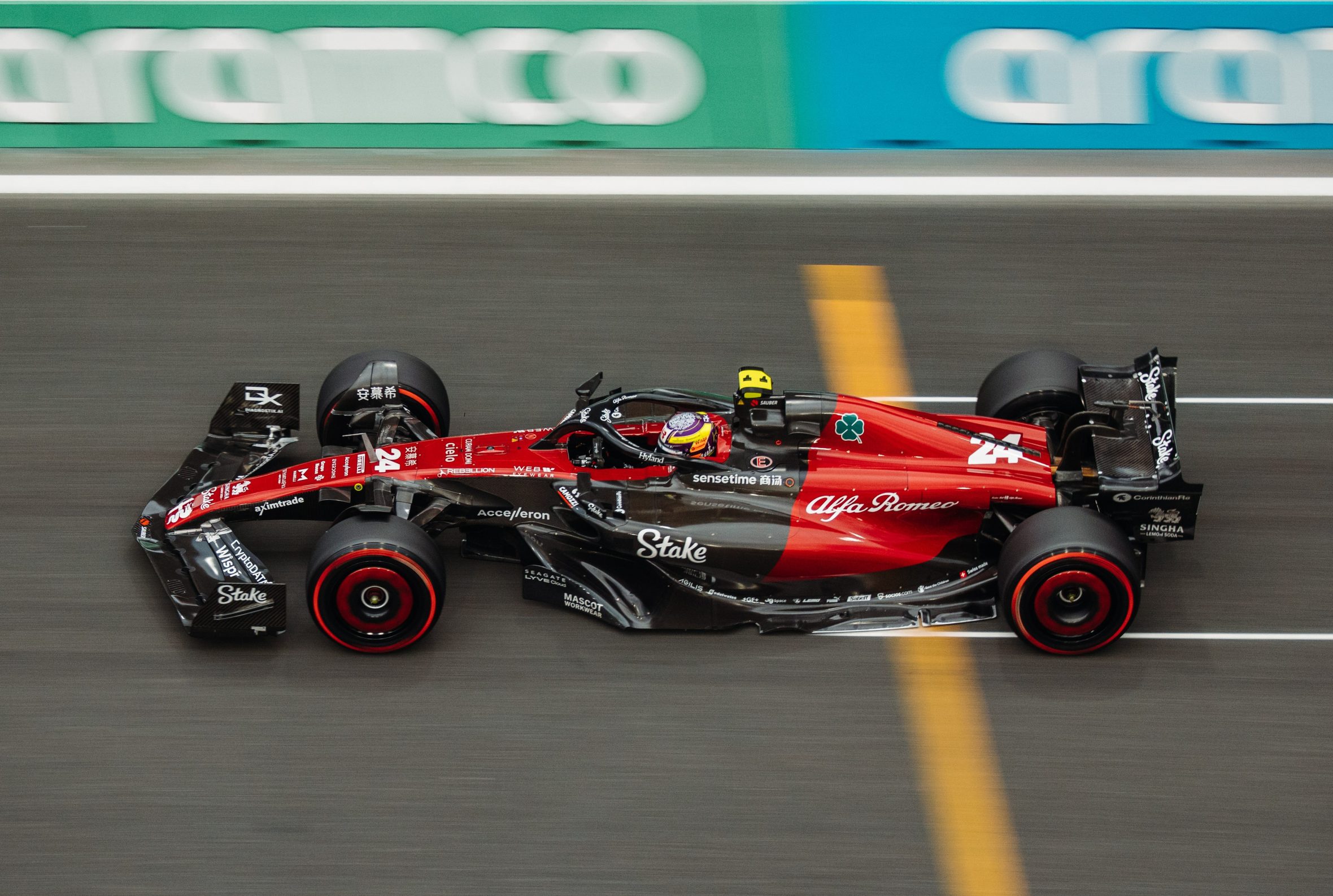 Alfa Romeo F1 Team Stake had a solid display in qualifying for the Saudi Arabian Grand Prix, with Zhou Guanyu and Valtteri Bottas fighting their way to the 12th and 14th fastest times – with Zhou promoted to 11th on the grid owing to a penalty to Charles Leclerc. In a congested field with mere tenths and hundredths of a second separating the vast majority of the competitors, both drivers will be fighting for a spot in the top ten in tomorrow night's race.
Alessandro Alunni Bravi, Team Representative: "We have made a step forward from yesterday and made up most of the gap we had from our rivals, which is testament to the good work done by our team here and in Hinwil overnight. We knew qualifying would be decided by the smallest margins, and indeed we missed out on a spot in Q3 with Zhou, who did an excellent job in the cockpit, by half a tenth – next to nothing on such a long track. Our qualifying performance was not dissimilar from what we did in Bahrain, and our aim is to have another strong race to put our cars in the points once again. Our race pace looks solid and we know we can execute a good race with both Zhou and Valtteri, so we are confident to be in the mix to retain our fifth place in the rankings tomorrow."
Valtteri Bottas (car number 77):
Alfa Romeo F1 Team Stake C43 (Chassis 03/Ferrari)
FP3: 18th / 1:30.317 (20 laps)
Q1: 1:29.929 (10 laps)
Q2: 14th / 1:29.668 (8 laps)
"The team did a good job, making improvements step by step throughout the weekend, and I think qualifying was the most positive session I have had so far: overall, pretty smooth. We were close to making it into Q3, and the car felt good, which gives me confidence ahead of the race. On the whole, our weekend had been a bit challenging until now, with some pace lacking in qualifying conditions: today was an improvement, and if we can have good race pace, we can be hopeful to put up a good fight tomorrow. Points are always the target and I am confident it's a realistic one."
Zhou Guanyu (car number 24):
Alfa Romeo F1 Team Stake C43 (Chassis 04/Ferrari)
FP3: 12th / 1:29.917 (21 laps)
Q1: 1:29.654 (10 laps)
Q2: 12th / 1:29.461 (8 laps)
"I am quite happy with our performance today, and overall, satisfied about the step up in qualifying I made from Bahrain. There were no mistakes, and I was able to maximise everything I had. Unfortunately, we fell a bit short of Q3, and it is obviously frustrating to miss out on our target for just half a tenth. Nevertheless, I think we made a step forward as a team from where we were at the start of the weekend. The aim, like in every race, is to get in the mix for the top ten and bring home points – I think we can achieve that tomorrow."