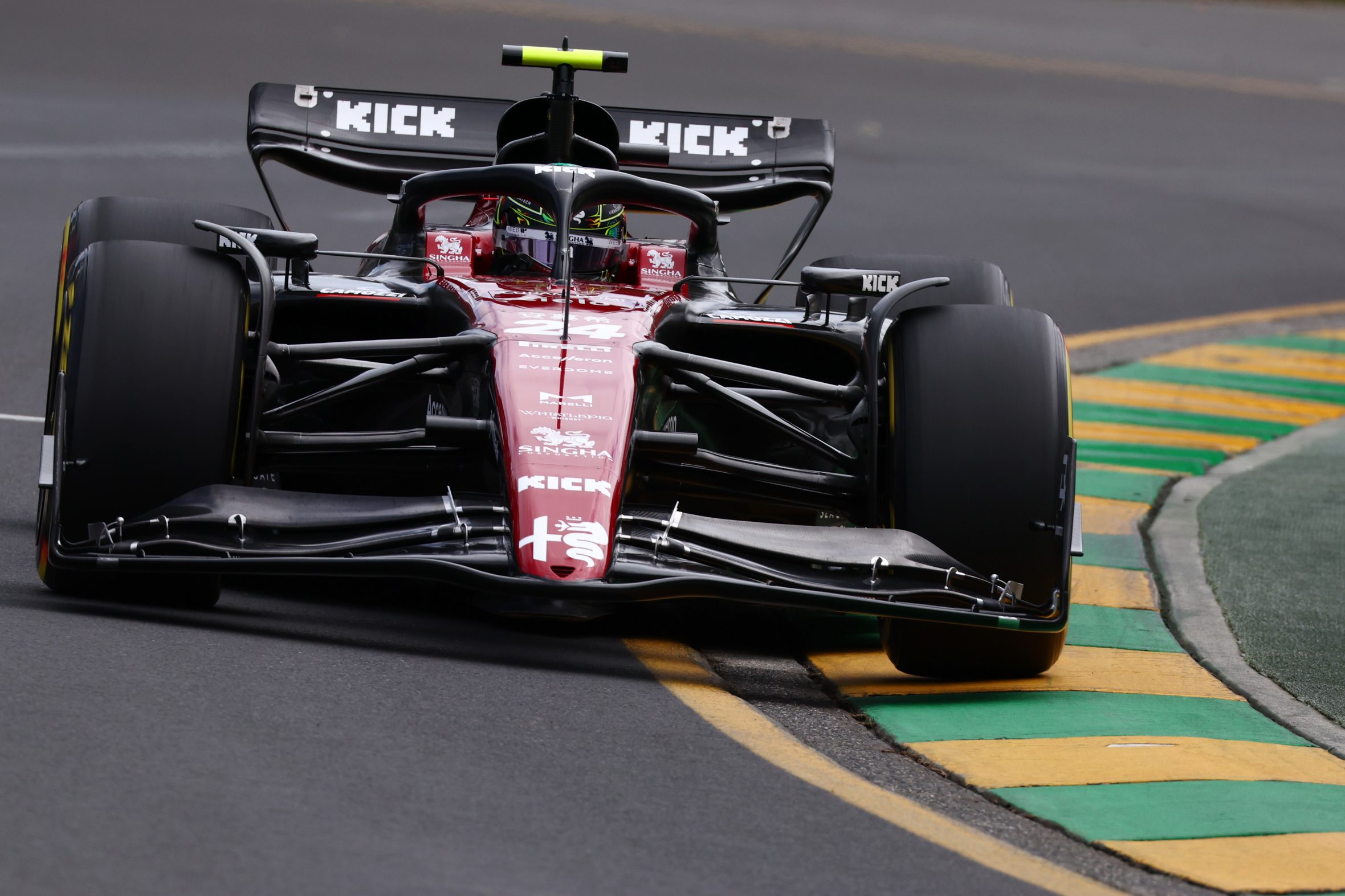 Alfa Romeo F1 Team KICK endured a difficult day at Albert Park, with the team struggling to capture the pace shown during the weekend so far. Zhou Guanyu and Valtteri Bottas finished 17th and 19th in a difficult qualifying session, with the low track temperatures mixing up the tight field.
The low grid positions will make tomorrow's Australian Grand Prix a challenge: the team will need a strong start and an ambitious strategy to climb back to the top ten – but that remains the objective.
Alessandro Alunni Bravi, Team Representative: "Our indications from practice and the evaluation of the upgrades were rather positive, so it's certainly disappointing to have both cars out in Q1. We have to look at the data and understand why the drivers' feel for the car changed so dramatically between FP3 and qualifying, and figure out the best possible plan for tomorrow's race. This track is not the most conductive to overtaking, but we're going to put up a fight and try and recover as much ground as possible. The gaps are still small so hopefully we can be in a few battles: with a good start and the right calls from the pitwall, we can hopefully get away with something from this race."
Valtteri Bottas (car number 77):
Alfa Romeo F1 Team KICK C43 (Chassis 03/Ferrari)
FP3: 15th / 1:18.809 (24 laps)
Q1: 19th / 1:18.714 (12 laps)
"The upgrades we brought to Melbourne seem to be working as we expected, so there's no denying we expected more from qualifying. This is, of course, not where we wanted to be, and there are definitely a lot of questions about this qualifying session. We seemed to lack pace, and on top of that, I also encountered a bit of traffic on the final lap, when I felt the best grip from the tyres, so there wasn't much more we could do. At least, starting from the back opens some more opportunities with the strategy, so let's see what we can achieve during the race. These are far from being ideal starting positions, but we'll investigate what went wrong and regroup to go for it again tomorrow."
Zhou Guanyu (car number 24):
Alfa Romeo F1 Team KICK C43 (Chassis 04/Ferrari)
FP3: 10th / 1:18.330 (20 laps)
Q1: 17th / 1:18.540 (12 laps)
"It was a strange session for me, since I found some good pace in FP3 and then the car felt completely different in qualifying, quite the opposite to what we were aiming for. It's frustrating, of course, not being up there, but I think I tried the best I could: it just was not enough to find these few tenths more in order to get into Q2. We did not really change the car from FP3 to Qualifying, and yet the difference I felt was significant, enough for me to have to change my driving. With regard to the race, you never know what might happen here: I obviously would prefer to start from further up the grid, but all we can do is giving our best and pull off a good strategy in order to make some places up."