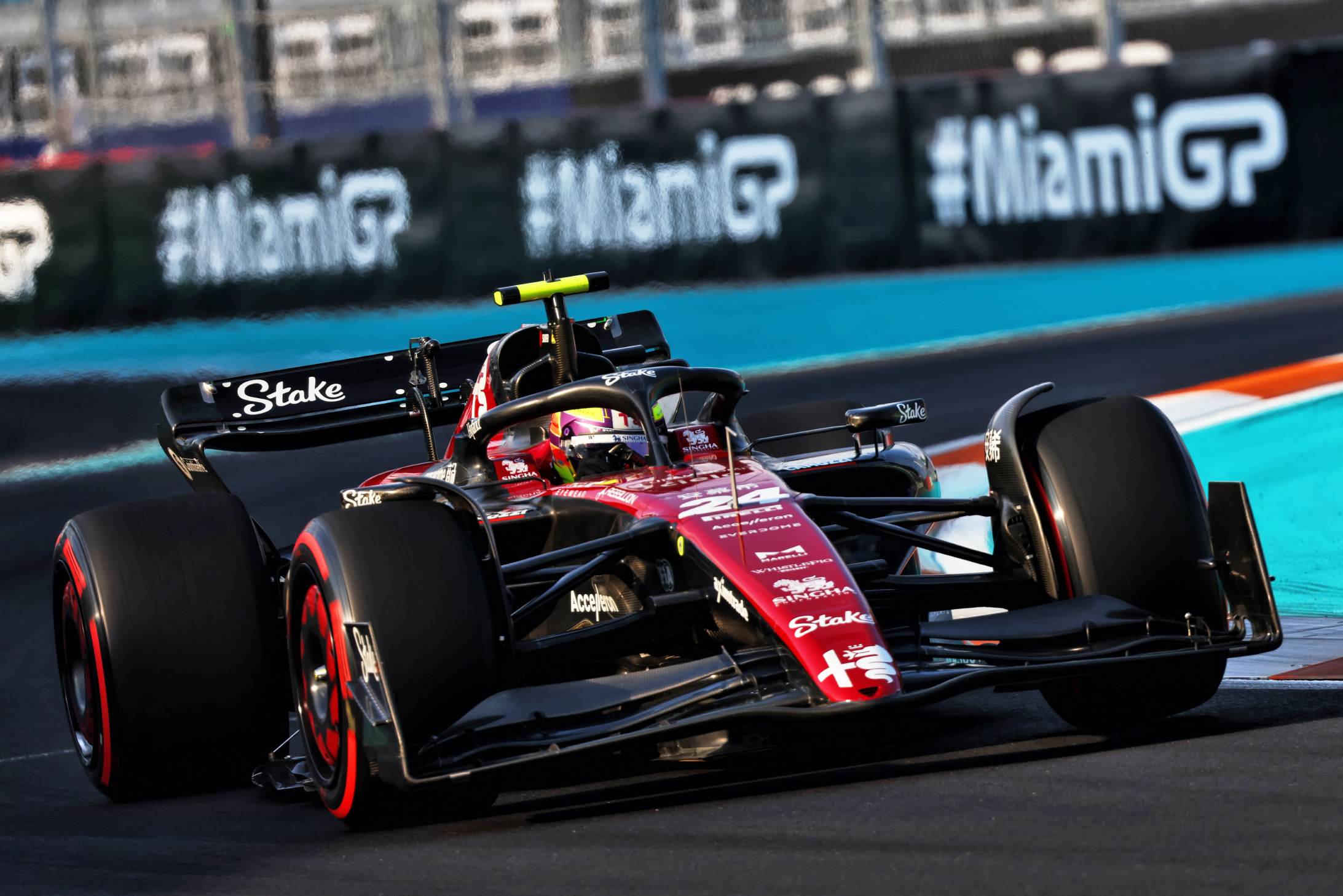 Alfa Romeo F1 Team Stake returned to action at the Miami International Autodrome during two busy sessions of free practice for the Miami Grand Prix. Despite a few interruptions caused by red flags, Valtteri Bottas and Zhou Guanyu maximised their time on the Floridian circuit, discovering the newly laid track surface and gathering important data for the team's engineers.
Valtteri Bottas (car number 77):
Alfa Romeo F1 Team Stake C43 (Chassis 02/Ferrari)
FP1: 14th / 1:31.902 (24 laps)
FP2: 14th / 1:29.189 (26 laps)
"It was important to get as much time as possible on track today and, despite the red flags, we managed to have a productive session. The new asphalt made the track quite slippery at first, but the surface improved as the sessions progressed. The car feels balanced and, in terms of performance, we feel a bit closer and a bit better than in Baku. It's more or less where we expected to be today: of course, the objective is to make a step forward with the setup overnight and try to be as far ahead as possible in qualifying. The field is really close so there's all to fight for."
Zhou Guanyu (car number 24):
Alfa Romeo F1 Team Stake C43 (Chassis 04/Ferrari)
FP1: 17th / 1:32.134 (22 laps)
FP2: 13th / 1:29.181 (27 laps)
"A good day on track for me – I feel we made a step forward between the two sessions today. The track keeps changing and improving, but I am generally happier with the car so far. The feeling in the cockpit is good, but we still need to find a bit more to be in the fight tomorrow. Compared to last week, however, we are in a better place and we must build on this ahead of qualifying."