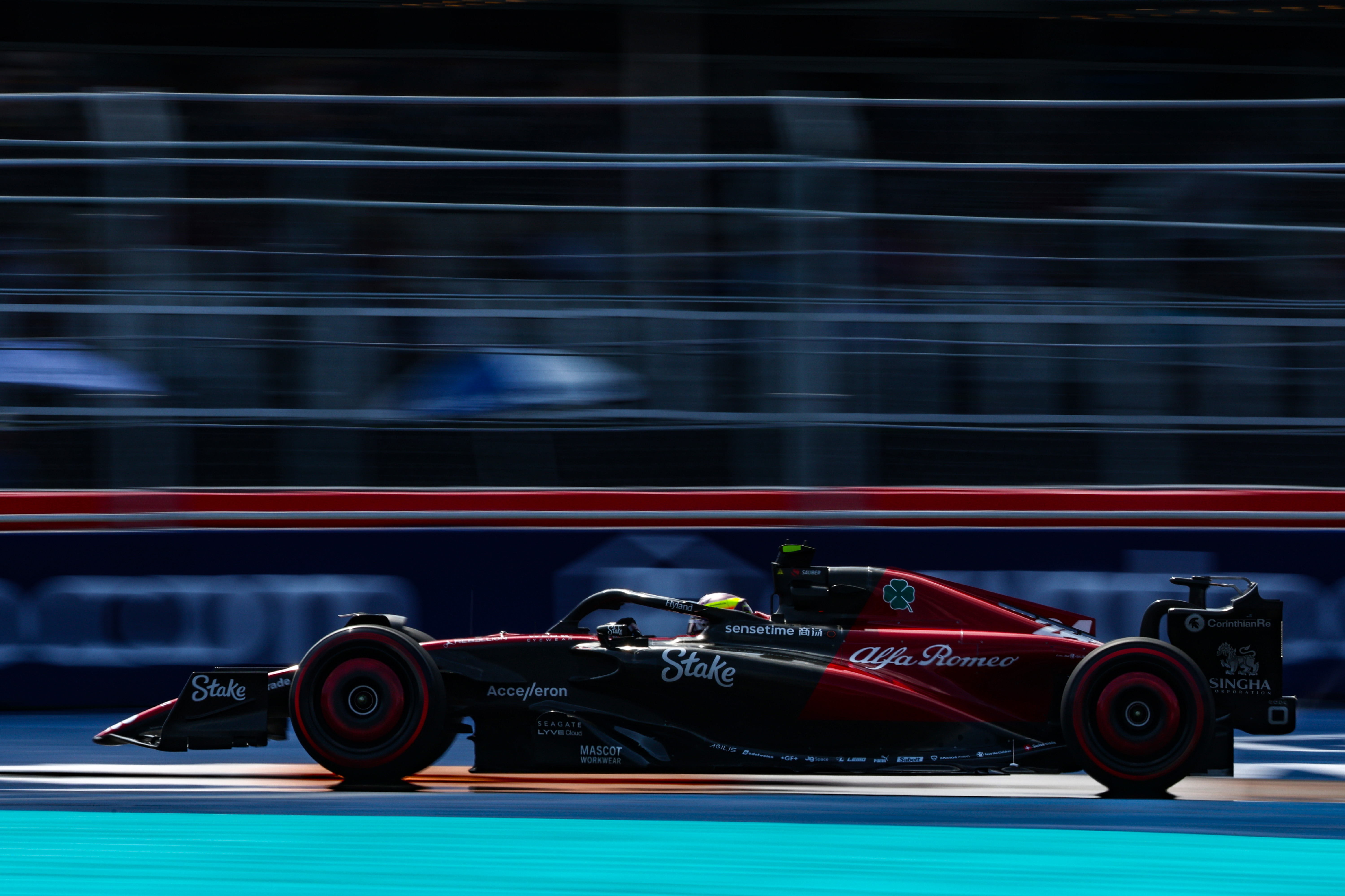 Alfa Romeo F1 Team Stake put up a good display in qualifying for the 2023 Miami Grand Prix, with Valtteri Bottas claiming a spot in the top ten and team-mate, Zhou Guanyu, setting the 14th time in Q2. This result marks the first Q3 visit for the team in the 2023 season and gives both Valtteri and Zhou a good opportunity to fight for the points in tomorrow's Grand Prix.
Alessandro Alunni Bravi, Team Representative: "Today's result is a positive step forward and a big motivational boost for everyone in the team. We looked confident and the car worked well, and to hit the first Q3 of the year is a reward for the work all of us in the team have put in to recover from a few disappointing performances in the last rounds. Everyone went above and beyond to understand our issues and address them, and this is a step in the right direction: but our work is not done and we need to keep working hard to continue progressing. Valtteri did an excellent job in Q1 and Q2, but the red flag in Q3 means we'll never know where he would have been in a full session. We also have to give credit to Zhou for his work in Q2: when his final lap was compromised, he worked with Valtteri to give his team-mate a tow and help him into Q3 – this is the spirit of this team. Now we must remain grounded and focus on tomorrow's race. It'll be a long race on an unforgiving track, and we'll need to be at our sharpest to bring home some points."
Valtteri Bottas (car number 77):
Alfa Romeo F1 Team Stake C43 (Chassis 02/Ferrari)
FP3: 7th / 1:28.456 (19 laps)
Q1: 1:27.864 (10 laps)
Q2: 1:27.564 (4 laps)
Q3: 10th / No time set (1 lap)
"It's great to be back in Q3 and I'm very pleased to be in the top ten ahead of the race. We made a big step forward overnight and managed to get the most out of the setup, which shows the team is doing a good job at bouncing back from the last few races. The red flag in Q3 obviously penalised us: I only had one set of tyres left and couldn't set a time when the session was interrupted, but I think we could have been even higher up in the standings. There's no point focusing on that, however: the potential for a good result is there and we must prepare well to fight for points tomorrow. It's going to be a long race and, as we have seen, it is very easy to make a mistake here; but we are confident and motivated, and if we do our jobs well, we have a solid chance to bring home a good result."
Zhou Guanyu (car number 24):
Alfa Romeo F1 Team Stake C43 (Chassis 04/Ferrari)
FP3: 15th / 1:29.074 (19 laps)
Q1: 1:28.180 (10 laps)
Q2: 14th / 1:28.091 (7 laps)
"Today has been a good day for the team and a sign that we can get back into the fight for points. I feel a lot more comfortable in the car, especially compared to the last few races, so we are moving in the right direction. Q1 has been a clean session for me, but in Q2 I suffered a bit being at the front of the pack. I missed the slipstream and, in such a tight field, that was enough not to make the cut. Miami is a tricky circuit and traffic in the final sector, especially in Q1, was a bit of an issue; nevertheless, I am happy to see our package working well around here, as this is a big motivation ahead of tomorrow. We will give everything, in the knowledge we have the pace to fight for the points."