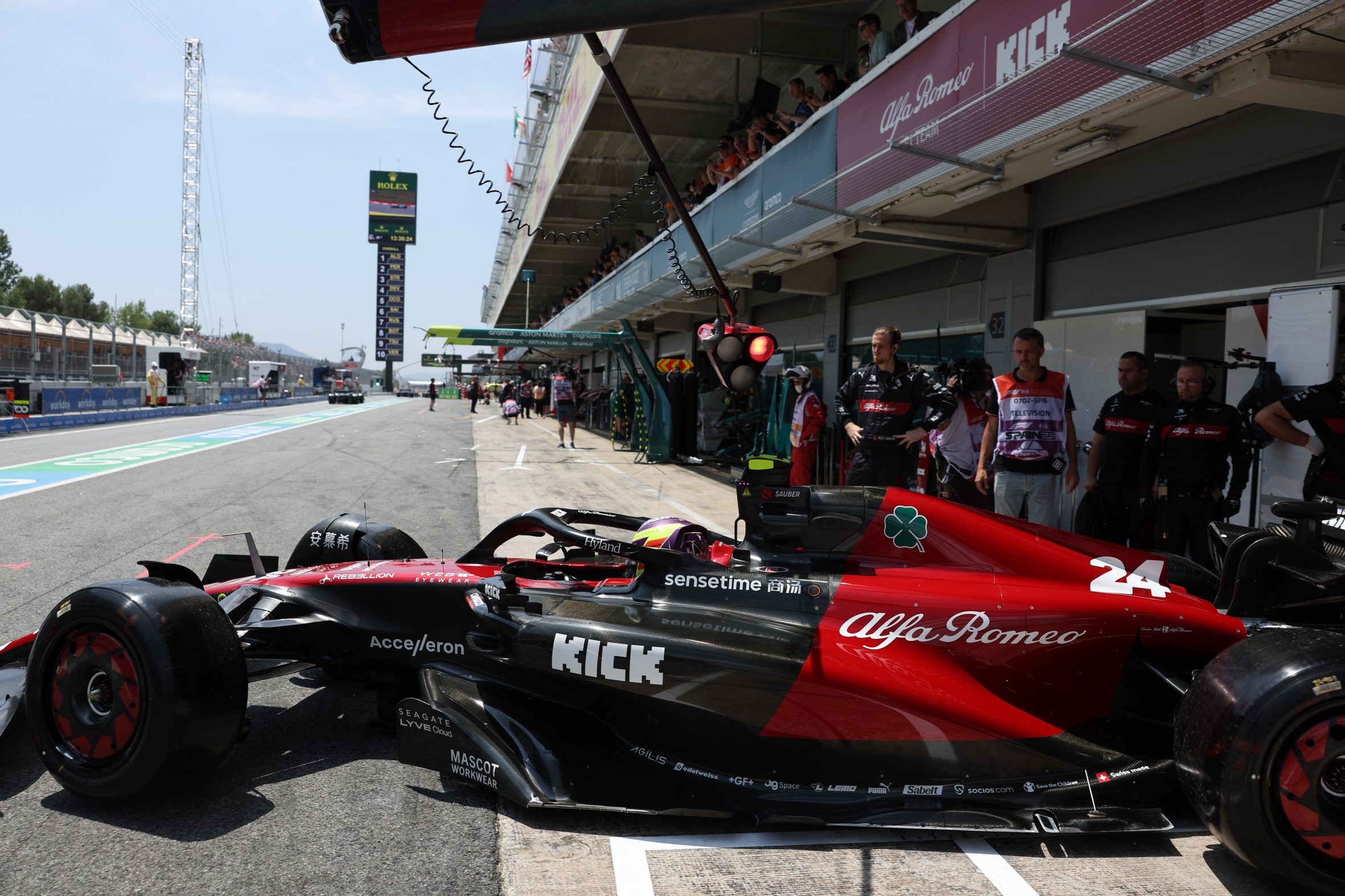 Alfa Romeo F1 Team KICK put its machinery through a test as it completed two busy sessions of practice for the Spanish Grand Prix. There was extensive mileage for the team as it took the advantage of good conditions and the perfect testing venue to fully evaluate the aero package introduced in Monaco, as well as do some work with experimental tyres by Pirelli.
The team will now analyse the data gathered and aim for another step forward ahead of tomorrow's qualifying session at the Circuit de Barcelona-Catalunya.
Valtteri Bottas (car number 77):
Alfa Romeo F1 Team KICK C43 (Chassis 02/Ferrari)
FP1: 16th / 1:15.978 (24 laps)
FP2: 9th / 1:14.448 (32 laps)
"I think we had a decent day. The car felt better for me in the second practice session after we made a few adjustments, and my lap time improved as well. Now, all our focus will be on analysing the data we gathered today, in order to find something more ahead of tomorrow. I like the changes they made to the track; I think it's good fun. I prefer this layout without the final chicane, I think it adds more flow to the lap which is nice. As predicted, the field is extremely close, and any tenth could be key for a good qualifying. I think we can set a realistic target of aiming to get into Q3 tomorrow, which is what we will be working towards."
Zhou Guanyu (car number 24):
Alfa Romeo F1 Team KICK C43 (Chassis 01/Ferrari)
FP1: 13th / 1:15.906 (24 laps)
FP2: 13th / 1:14.585 (29 laps)
"I like high-speed tracks, so today has been quite a fun experience here in Barcelona. It was a rather smooth day, we did a lot of work to understand our upgrades and the new layout. The new final sector is demanding for the tyres, it will add some challenges with overtaking and with tyre degradation: it's also quite bumpy, but overall, I'm quite happy with it. The field is really close, P8 to P20 are within fine margins so tomorrow we'll need to be at our best in qualifying. Of course, we will need to find a little more tonight, but if we do our homework we can be in the mix for a good result."