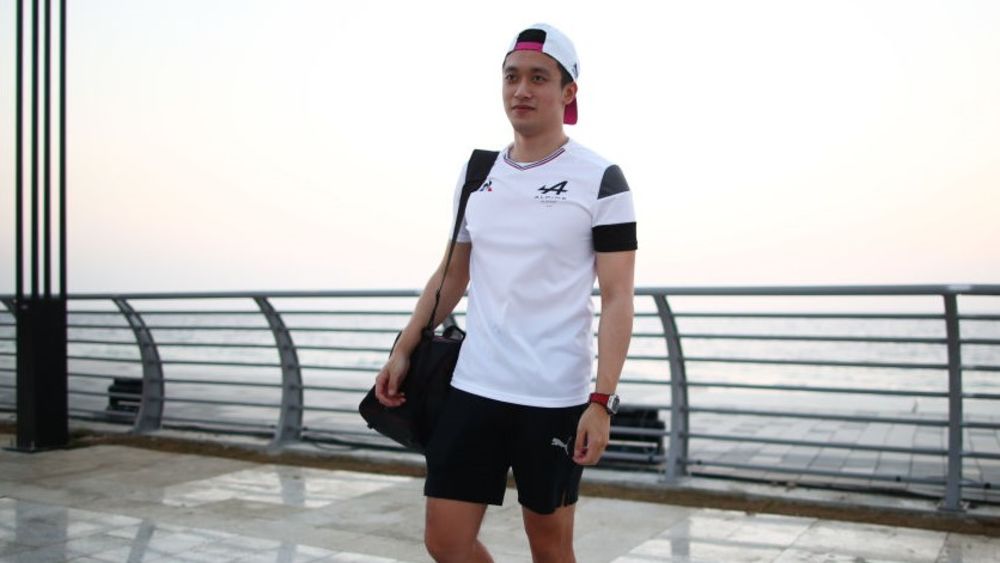 It may have been two months since Formula 2 last raced, but Guanyu Zhou won't be stepping back in completely cold, with the UNI-Virtuosi racer having spent two days in Alpine's R.S.18 Formula 1 car in Barcelona.
Hailing the experience as key ahead of two crunch rounds in the title race, the Chinese driver also used the break from racing as a chance to reset on the back of a frustrating round in Sochi, where he only scored eight points.
Following during weeks of speculation linking him with the vacant F1 seat at Alfa Romeo, he's since been confirmed with the Italian team for 2022 and feels that he can now drive with much more freedom, admitting that the deal is a weight off his mind.
"The pressure is one of the things that got to me in the last two rounds," said Zhou "There have been high-level pressures because I knew that people were watching me. I knew that Alfa Romeo were watching me, and I wanted to impress everyone."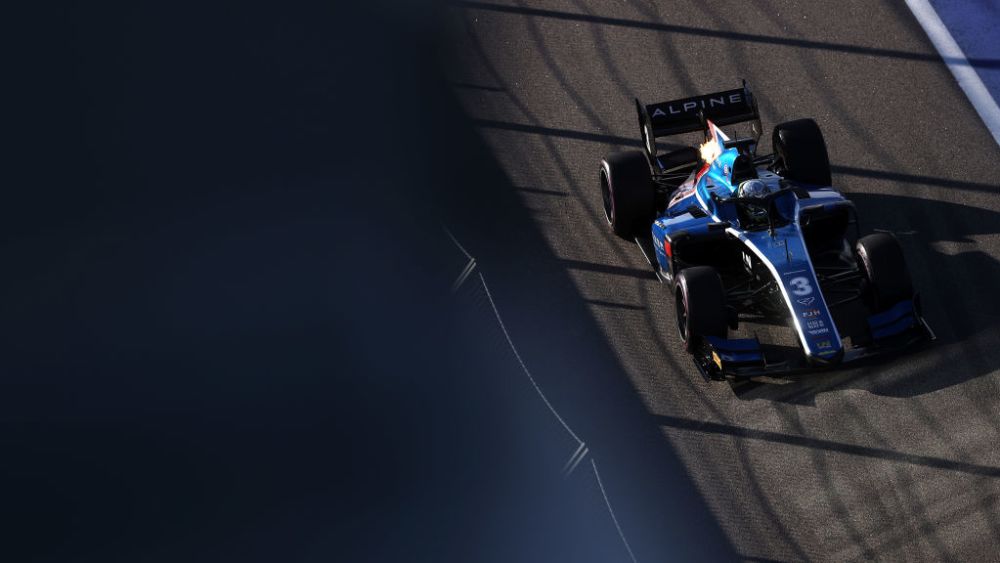 Zhou is 36 points behind Piastri in the title race
"I think we showed our potential in Monza, but not in Sochi. I know what my future will be now, so there is less to worry about. That means that I can fully focus on the last two rounds. I feel relieved and a lot more relaxed."
It was during the break last season that Zhou turned his season around, finishing a difficult campaign with a podium and two further top five placings in the final four races. And given the 22-year-old's increased confidence, a similar ending to 2021 could be on the cards.
Discussing how he has spent the past two months, Zhou explained: "I had a few days to reset and then went straight back to preparing for the coming races, even though we knew it was a long period between them."
"We did two days in Barcelona with Alpine, and I think that was really key during this period. It was the only chance I had to be back in a race seat. Otherwise, it's been pretty simple."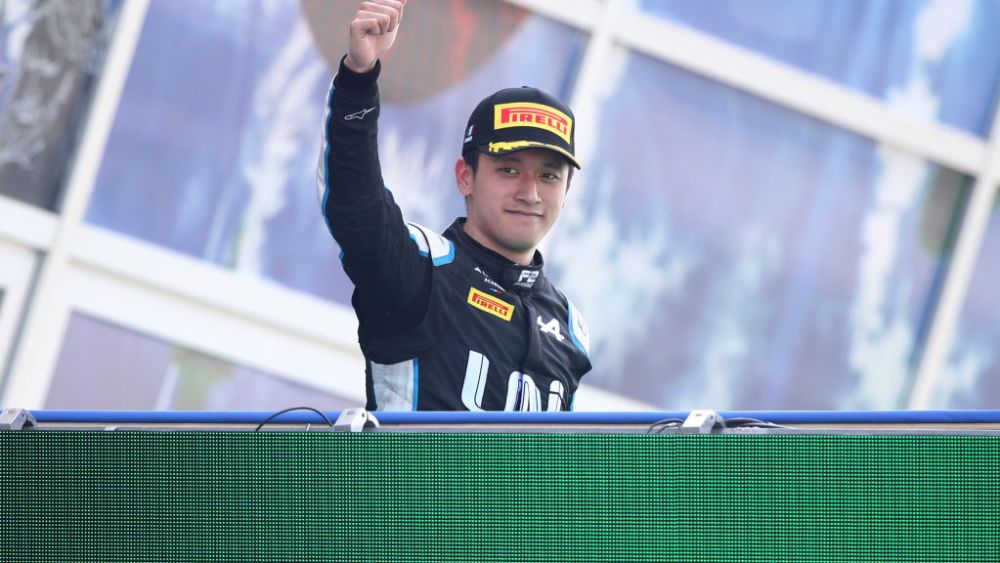 Zhou has seven podiums, including three wins, so far this season
"The last two weeks have been busier, flying around Europe following the announcement, as well as spending time in the simulator, but we have fully reset for the coming races."
Before he makes the step-up to F1, Zhou wants to seal his promotion with a title. Currently 36 points off Oscar Piastri in the Drivers' standings, but with 130 points to play for, he won't be writing off his championship anytime soon.
'Winning Formula 2 is the target," said Zhou. "It would be special for any racing driver because it is the biggest step before Formula 1. I think we're in a good position to be challenging for the title, there are two rounds and six races left, so plenty of opportunities."
"Right now, I am focused on taking it race by race and seeing what I can do now that I feel more relaxed. My main rival is Oscar (Piastri) because he is ahead of me, but both PREMA cars have been so consistent and so strong all season."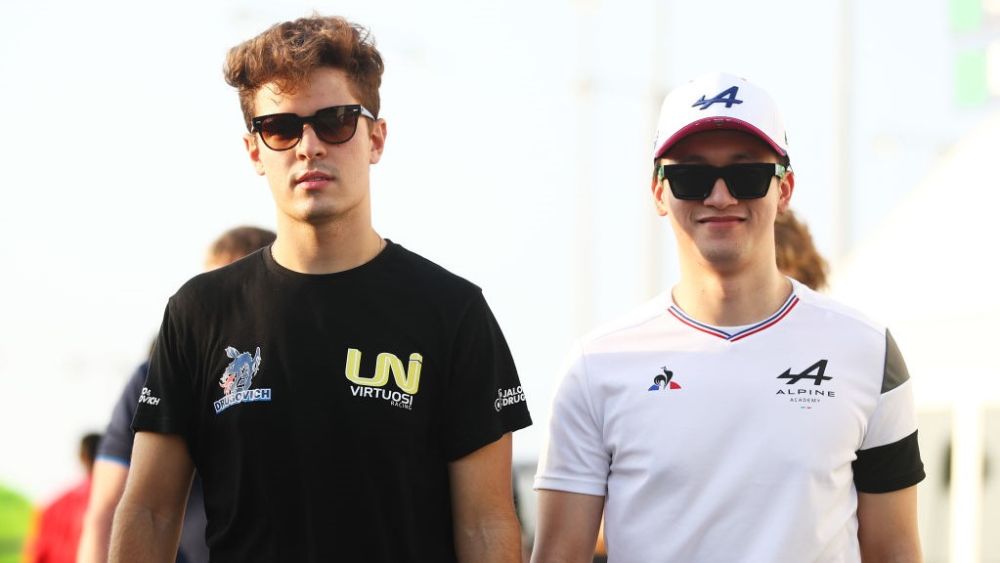 Zhou will step up to F1 with Alfa Romeo in 2022 after three seasons in F2 with UNI-Virtuosi
"You've also got Dan (Ticktum), who is not far behind (Robert) Shwartzman. The top five are all close together, but my goal is to not look behind me and to close the gap to Piastri."
Winning the title would also mean ending his three-year spell with UNI-Virtuosi on a high. The team have yet to win a title in F2 and Zhou would love to be the one to deliver their first.
"It would be very important," said Zhou. "These three years working together have been an honour. The entire team have taught me a lot, I really like the atmosphere there. They've helped me a lot and we have had success together. I will also have a special helmet for the Abu Dhabi race weekend that you will see next week."