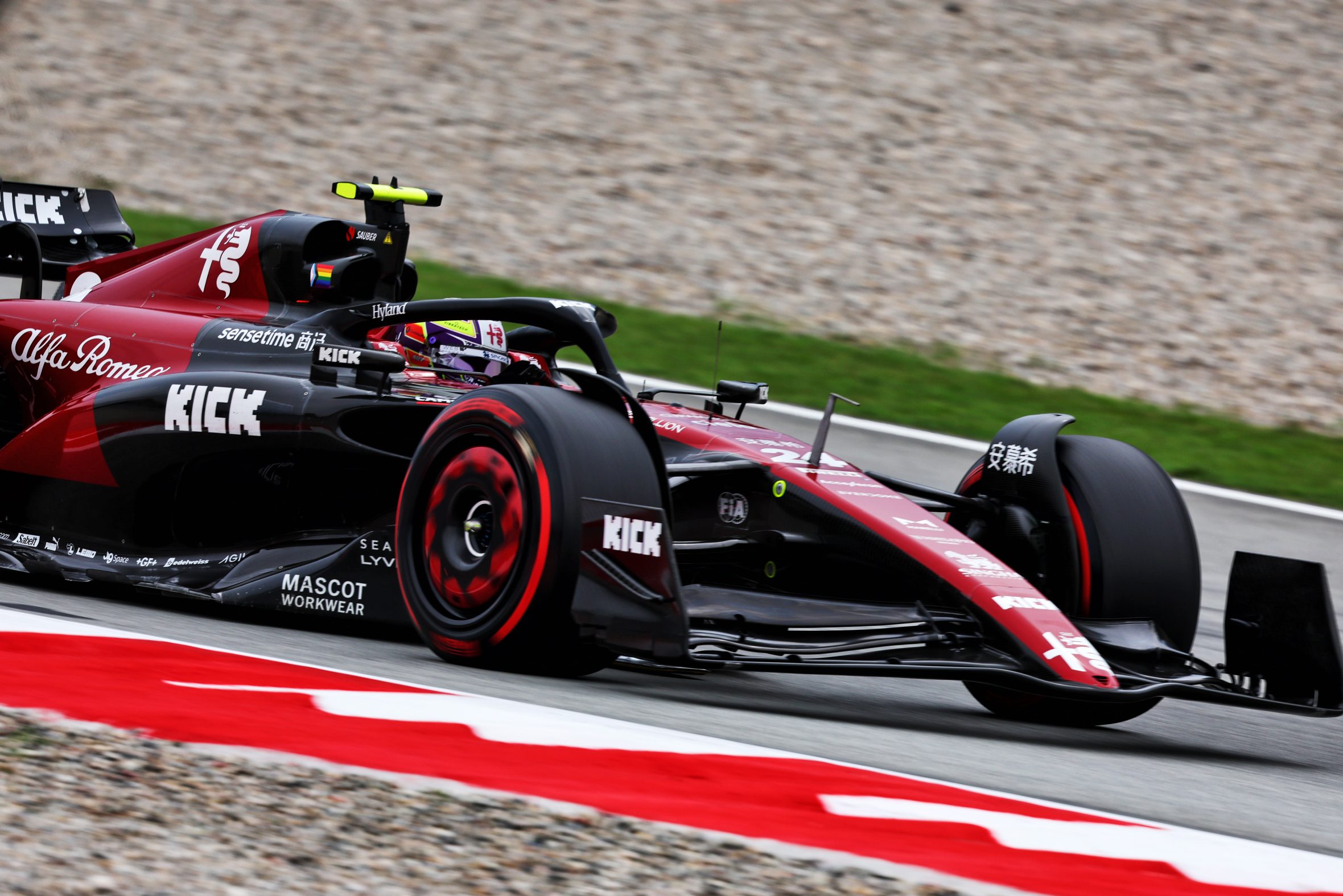 Alfa Romeo F1 Team KICK is still in the fight for points at the Spanish Grand Prix, as Zhou Guanyu set the 13th fastest time in qualifying at the Circuit de Barcelona-Catalunya. Team-mate, Valtteri Bottas, was 16th in a qualifying session that started on a damp track, before progressing to dry running.
It was a result that does not reflect the real potential of the team, which had been consistently in and around the top ten during practice; a result that does not, however, preclude both drivers from putting up a fight for a place in the points tomorrow.
Alessandro Alunni Bravi, Team Representative: "We showed a solid performance in the three practice sessions, so it's fair to say that the results from qualifying don't really reflect what could have been predicted. It is not easy to read this session properly, but we need to understand why this happened. We are disappointed because we know we did not extract the maximum we could from our package this time around. Overall, we could have done better today, especially in the transition between FP3 and qualifying, but our focus is now firmly on tomorrow. We have to execute a perfect race tomorrow to recover as much ground as possible. We have seen in the past that we can gain places on Sunday: that's when it counts and that's when we need to deliver."
Valtteri Bottas (car number 77):
Alfa Romeo F1 Team KICK C43 (Chassis 02/Ferrari)
FP3: 8th / 1:14.360 (15 laps)
Q1: 16th / 1:13.977 (10 laps)
"We can take one positive from today: the upgrades we brought in last week appear to be working, I could feel the difference during practice. Unfortunately, qualifying didn't really represent where we are really standing with our car: it's been quite tricky today, I never found the same grip I had in practice, and I didn't feel as comfortable as earlier in the weekend. I felt a lot of sliding, which was a shame because I really thought we had good potential here. The changing weather conditions didn't help, either: during the last run, in the out lap, I had to stop for over ten seconds after Turn 12, to let some cars on a flying lap through, and I think we lost a bit of tyre temperature there. Hopefully, qualifying has just been an outlier and we'll have better pace tomorrow. I am confident we can put up a fight and make some progress, and possibly reach the top ten."
Zhou Guanyu (car number 24):
Alfa Romeo F1 Team KICK C43 (Chassis 01/Ferrari)
FP3: 11th / 1:14.681 (15 laps)
Q1: 1:13.677 (10 laps)
Q2: 13th / 1:13.521 (6 laps)
"I had a clean lap in Q2, probably the best I could, and I only missed out on Q3 for a couple of tenths. I gave it all, but we didn't have any new set of softs after the red flag in Q1: when you're fighting for such small margins, that was enough to put us out, so that was it. The experience I had with the car was a lot better today and I hope to carry this feeling onto tomorrow, to make up some ground. I expect us to be a lot closer to a few of the cars ahead of us, who had new tyres today. I feel we're in much better conditions this weekend than the last, but we still need to push and improve more to be even further up the grid. We will need to do a good job tomorrow and grab any chance we can."