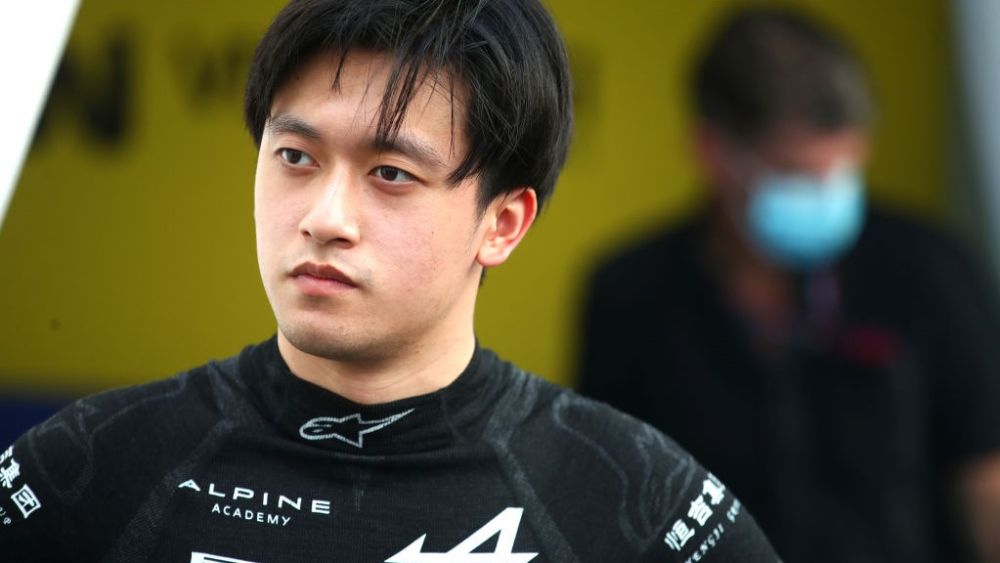 Targeting a top-three finish in the Championship, the 22-year-old was in a reflective mood after Sprint Race 1. Zhou is currently third in the standings, 20 points off Robert Shwartzman in second, but only six-and-a-half ahead of Dan Ticktum in fourth.
"I will be focused on enjoying the final two races, but enjoying them would mean to finish on a high," said Zhou "My main target is to finish in the top three in the Championship. We are there after race 1, so we've made things easier for the coming races. I hope that everything goes to plan."
Asked what finishing on a high would mean for him, he continued: "It would mean quite a lot for me. If I could finish in the top three in this championship, it would mean that all of my hard work has come together. I want to reward my team and I want to reward all of the people that have supported me on this journey.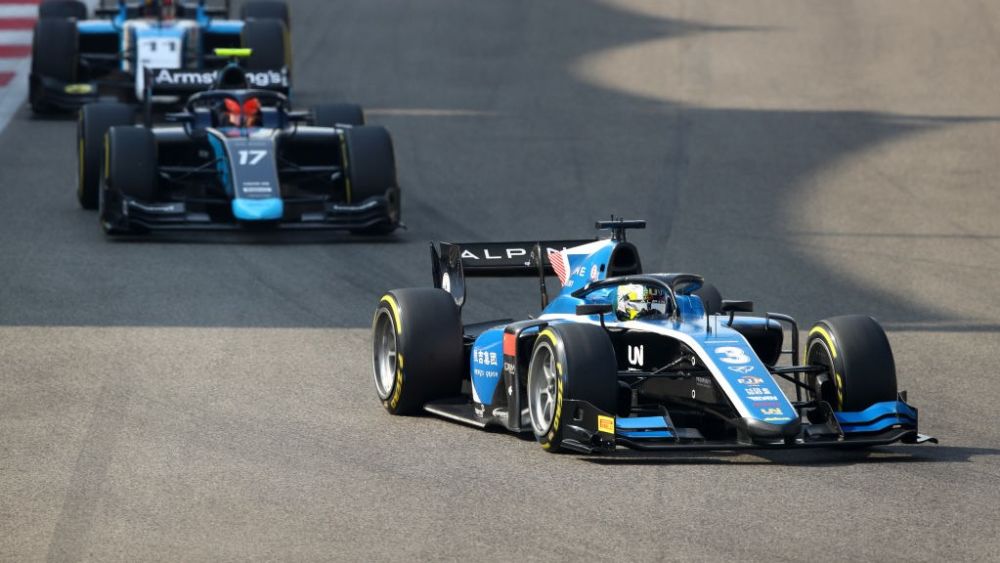 Zhou finished Sprint Race 1 in eighth and will start from third in Sprint Race 2
"I will try and fully enjoy the final two races and give it my all. I will miss Formula 2 quite a lot, it is the top junior category out there. Everyone has the same target, the same dream, and we are all here chasing that dream.
"It has been super intense and competitive, and at the same time, very enjoyable. I will miss all of the people around, but I am of course looking forward to my new challenge coming up in the future."
After initially falling behind Robert Shwartzman and Oscar Piastri off the line in the first race, the UNI-Virtuosi racer quickly composed himself and regained two spots, but he found further overtaking opportunities limited.
With challenging conditions and a revamped Yas Marina Circuit to contend with, Zhou felt that he made the best of a tricky situation.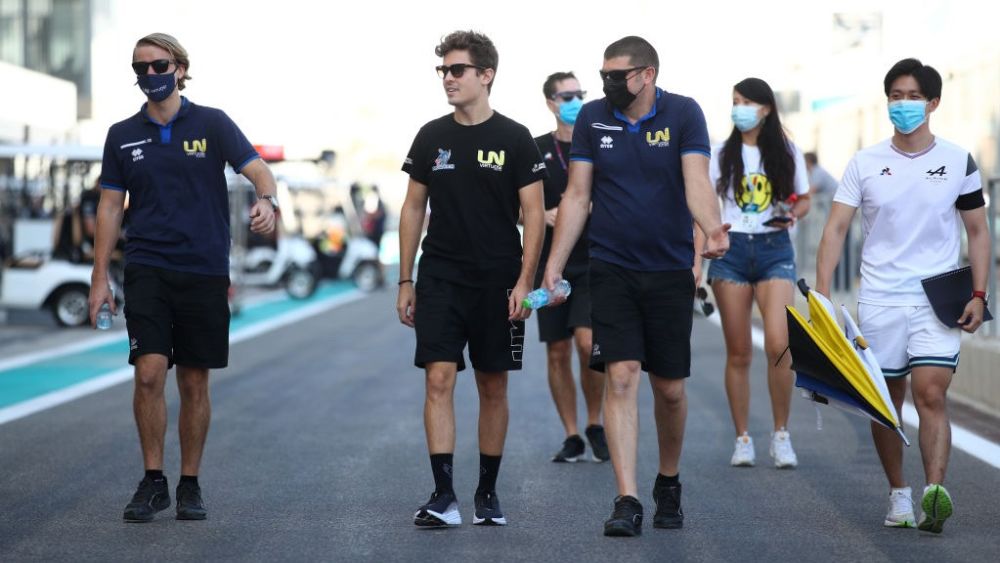 Zhou is targetting third place in the Drivers' Championship
"I think the race was pretty compromised by how difficult it is to overtake," he explained. "My start wasn't the best, to be honest. We started on a dirty part of the track and that didn't help.
"We did manage to overtake, but it is very difficult unless you are in the PREMA cars, which were a lot quicker. It is super hard to follow. It is normally quite difficult to overtake in the Sprint Races, but there was also the new layout.
"The new layout provides more high-speed corners, and not just in the biggest two corner changes - Turn 9 and Turn 5 - but the other corners as well. The hotel section in the last sector, that has become a bit more open and a bit quicker and it has become even harder in the races to overtake. It is also very difficult to stay close when Turn 15 is so high speed.