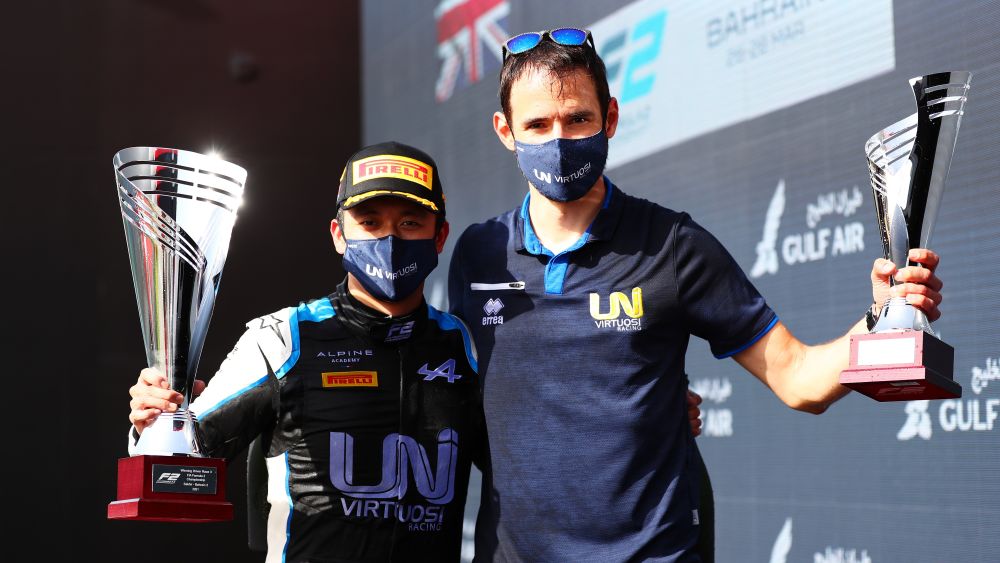 Having spent the past three years as Guanyu Zhou's engineer, few people in the paddock were prouder than UNI-Virtuosi Racing's Pau Rivera when the Chinese driver was promoted to Formula 1 with Alfa Romeo.
Hailing the 22-year-old as "very humble," Rivera said that it has been great to work with Zhou, who scored five wins and 20 podiums during his time working with Rivera at UNI-Virtuosi.
"From the very beginning, it has been a pleasure to work with him," said Rivera. "He's a very nice guy and very easy to get on with. From a personal side, he's always had a great relationship with the team.
"He's very fast around one lap and very consistent. Even when the car wasn't at its best, he was able to do a job for the team, and then when we've had outstanding pace, he's been able to convert that into results. He's able to make the most out of every situation.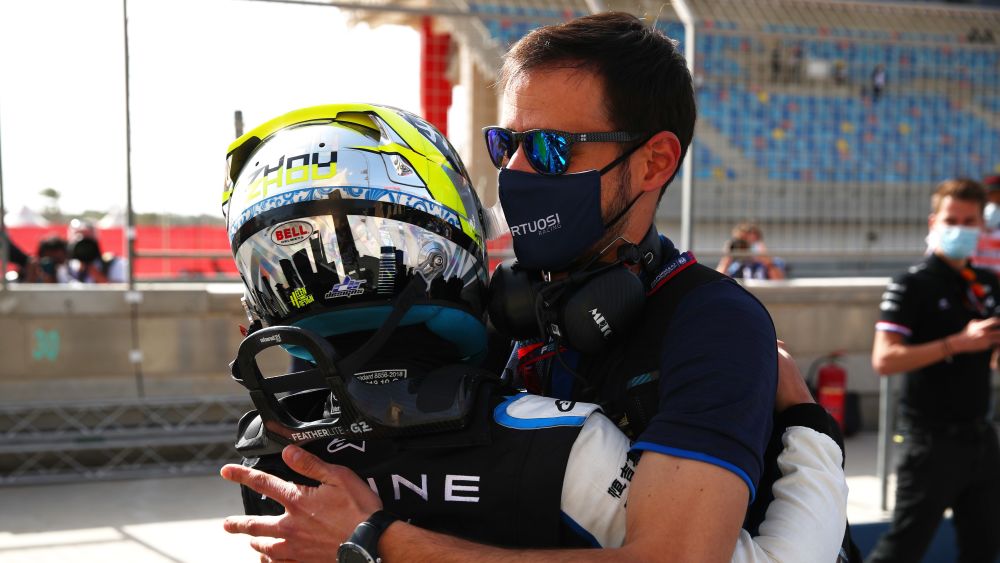 Zhou will graduate to F1 after three years with UNI-Virtuosi
"He's very professional and has grown a lot along with the team. Seeing him progress to F1 means that we must be doing something right, so it was nice to see. I am really looking forward to seeing what he can do in Formula 1. It will also be great for him to learn from Valtteri Bottas, who is obviously an exceptional driver."
Zhou is UNI-Virtuosi's first F1 graduate, and after enjoying his first test with Alfa Romeo, he reunited with the team in Abu Dhabi for a get together in the evening.
"Even though he has now moved on to F1, he still came back and spent the evening with us," Rivera said. "He is still one of us and that's great. It says a lot about him. He's such a nice guy and he's very humble.
"The whole team are very proud of him. At the end of the day, that's why we are here, to help drivers to make that last step up to F1."
Rivera (R) and Zhou (L) celebrating together on the podium after his first Feature Race win in Sakhir
The 22-year-old took pole at Silverstone in his rookie season and won for the first time in the 2020 Sochi Sprint Race, but Rivera - who was previously engineer to Artem Markelov – highlighted the Chinese driver's maiden Feature Race win, in this season's opener at Sakhir, amongst his greatest achievements with the team.
"There are quite a few highlights for me to choose from," continued Rivera. "He was very strong in the opening round of 2020 on the new tyres, but he had some mechanical issues and didn't get anything to show for it.
"He was always very strong at Silverstone too, taking his first pole there, but Bahrain at the start of this season was great because we were able to finish the job and convert pole into a Feature Race win. We've had a lot of good moments together as a team."