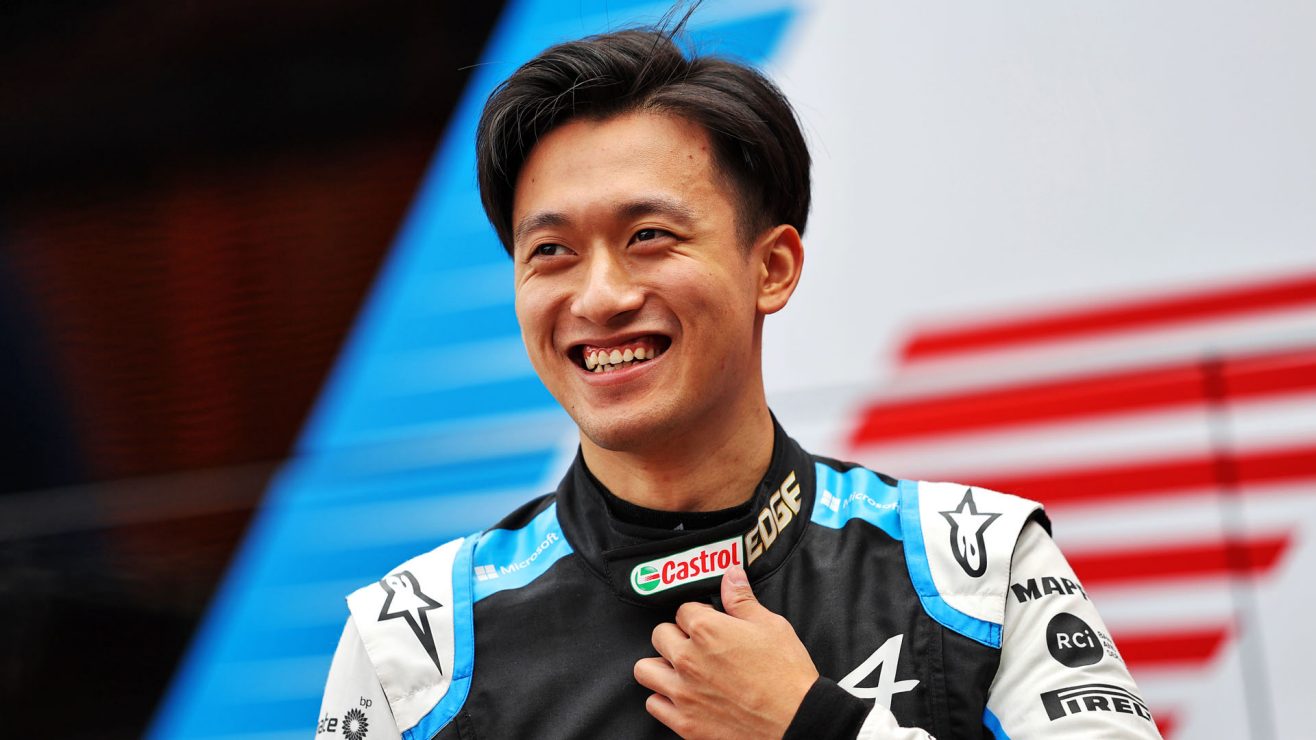 Fernando Alonso made way for Guanyu Zhou in first practice on Friday in Austria, and the two-time champion said that the young Chinese star ticked all the boxes as he made his FP1 debut for Alpine.
Zhou – who was taken two Formula 2 victories this season to lead the championship by five points – took the wheel of his childhood hero's Alpine car to go P14 in FP1.
Asked for his opinion of the 22-year-old, Alonso said: "Yes, it was good to share the day with him and the preparation on the last week; he's very professional, he's hard-working on the simulator the last couple of weeks, and I think he did enjoy today.
"He executed FP1 perfectly in my opinion, slowly building the pace, and no stress with many things. It was not an easy FP1 with traffic, with the [practice] start at the end, so there are a couple of exercises that you need to execute – like the start, the formation lap, etcetera – that he did manage very well, so it was a good day for him for sure."
Even though he missed a session on Friday, Alonso was in high spirits and said he was back up to speed almost instantly in FP2 where he finished eighth overall, just behind AlphaTauri's Pierre Gasly.
"I was up to speed in Lap 1 in FP2 and the car felt very similar to last weekend, so it was a good opportunity when you have two weekends in a row on the same track to give the FP1 to the young drivers.
"So let's see if later in the year there are more opportunities for Zhou," he added.
The Spaniard sits 11th in the championship off the back of three consecutive points-scoring races on his return to Formula 1 with Alpine.