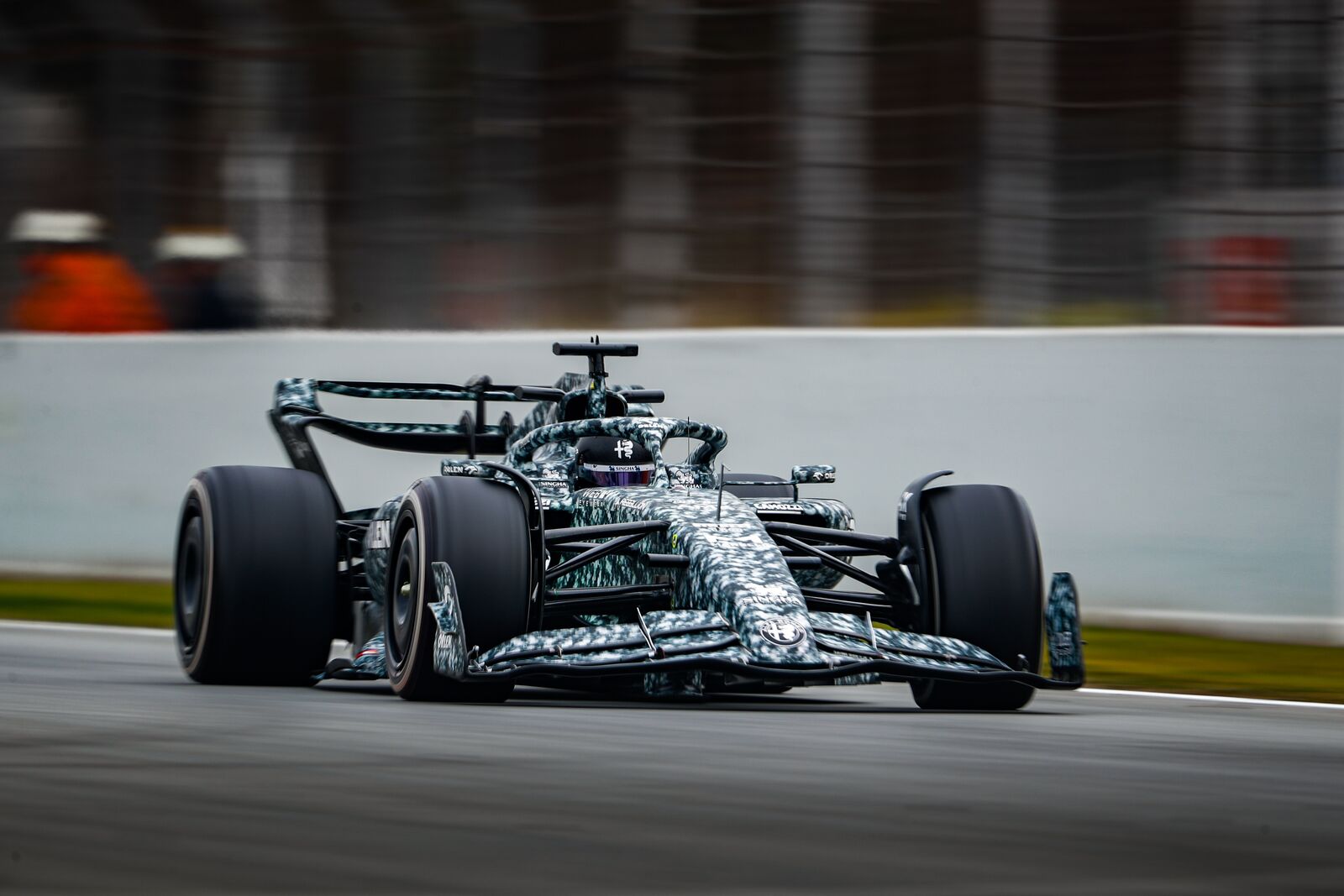 Alfa Romeo F1 Team ORLEN brought the first pre-season test to a close as Zhou Guanyu and Valtteri Bottas shared the car in Barcelona. The team continued its journey of understanding of the C42 in what was the final outing of the car in a camouflage livery, ahead of the official launch on Sunday 27th.
Circuit: Circuit de Barcelona-Catalunya / 4.675 km
Driver: Zhou Guanyu (morning); Valtteri Bottas (afternoon);
Chassis / engine: Alfa Romeo F1 Team ORLEN C42-01 / Ferrari
Laps: 41 laps, 191.66km (ZHO); 11 laps, 51.43 km (BOT)
Fastest Lap: 1:21.939 (ZHO); 1:30.433 (BOT)
Zhou Guanyu (Car 24): "It was a positive day, with quite a bit of running and some good indications until nearly the end of the session. I was able to run with the C3 compound, but unfortunately a spin and a small hydraulic leak meant I couldn't try the C4 tyres. It's only testing and we can't really compare what we are doing against the other teams, but the feeling is that we are going in the right direction. The most important thing is to work together as a team to make sure we take a step forward ahead of testing in Bahrain."
Valtteri Bottas (Car 77): "The team has made good progress with the C42, even though I wasn't able to get all the running I would have liked. A few technical issues stopped us in the afternoon, but the data we collected during the morning session will allow us to keep working and developing the car. Our focus switches to making the most of the time between now and the Bahrain test, and maximising our mileage when we get there. I am confident we can make up the time we lost and be fully ready for the season ahead."