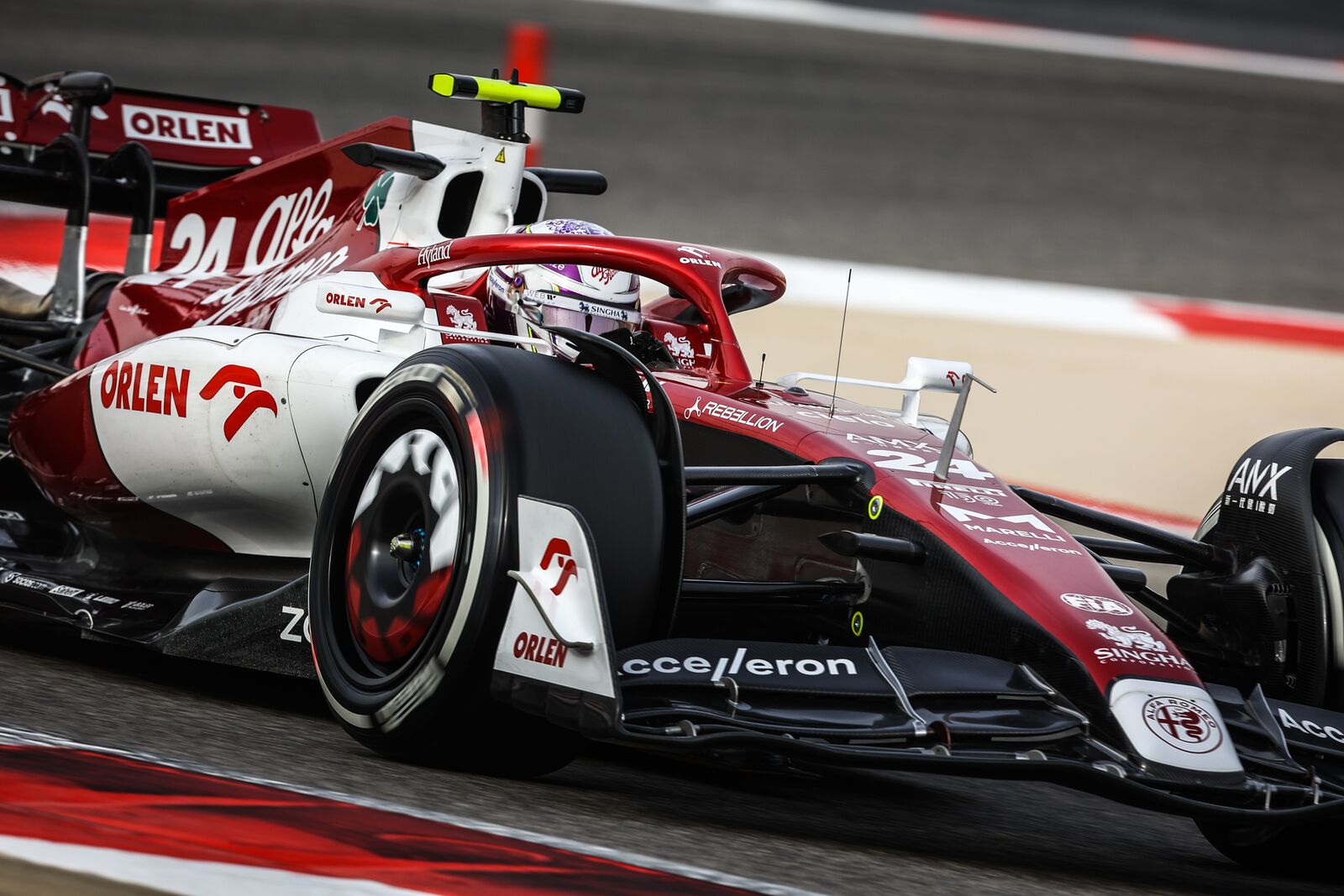 Alfa Romeo F1 Team ORLEN ran in the sun and under the floodlights during Day Two of testing at the Bahrain International Circuit. Valtteri Bottas and Zhou Guanyu helped the team progress its testing plans for the C42, ahead of tomorrow's final day of pre-season activity.
Circuit: Bahrain International Circuit / 5.412 km
Driver: Valtteri Bottas (morning); Zhou Guanyu (afternoon)
Chassis / engine: Alfa Romeo F1 Team ORLEN C42-02 / Ferrari
Laps: 25 laps, 135.30 km (BOT); 48 laps, 259.78 km (ZHO)
Fastest Lap: 1:36.987 (BOT); 1:39.984 (ZHO)
Valtteri Bottas (Car 77): "I was able to learn a lot about the car yesterday, and the process continued today. Obviously, it's always tricky during the morning session here, with the hot track and the strong wind, but we were able to get some tests done, even with a few technical niggles reducing our mileage. We continue the process of learning about the C42 and: I'm looking forward to being back in the car tomorrow for the last day of testing: we need a clean session so that we can focus on set-up work and fine-tuning our machinery ahead of the first race of the season."
Zhou Guanyu (Car 24): "It was a pretty good afternoon of work, and I was already able to feel the way the track evolved since I was in the car yesterday. Our main focus was on longer runs, in order to get an understanding of what will expect us next week, and we can be pleased as we were able to get quite a few laps in the bag, despite the many interruptions to the session. Of course, as a driver I want to have a proper go on the soft tyres, pushing both the car and myself to the maximum on a single lap, but this is pre-season testing and the important thing is to work on what the team needs. I feel we made another step forward, the car is working much better although we aren't getting ahead of ourselves: there's still a long way to go but we're ready to work hard to get there."