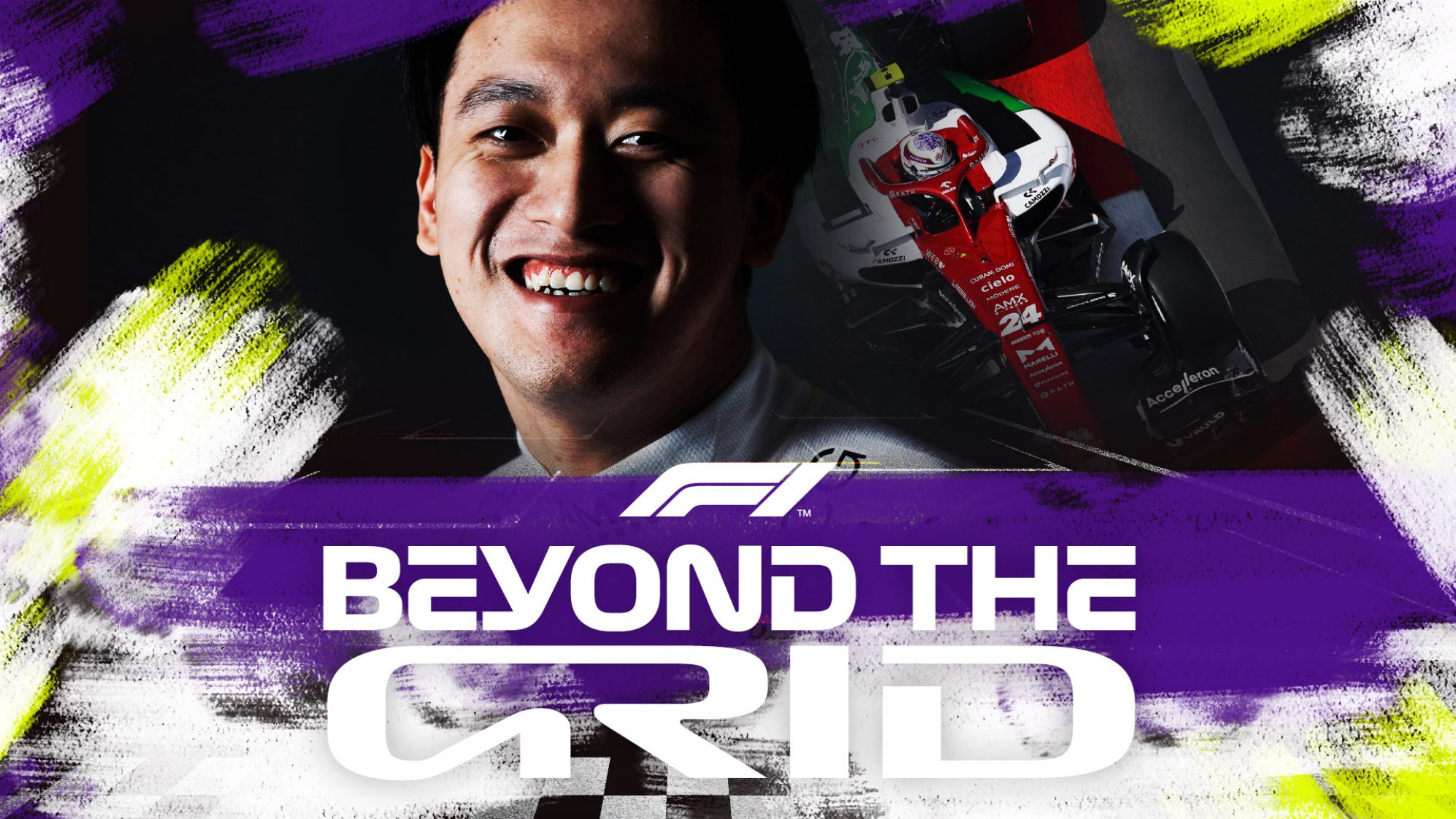 From Shanghai to… Sheffield. As F1 career paths go, Zhou Guanyu's is decidedly out of the ordinary. But then that's hardly surprising, given that the 23-year-old is blazing a trail for Chinese racers – as he reveals in this week's episode of Beyond The Grid.
Zhou Guanyu's route to F1 was epic. As a child he watched the Chinese Grand Prix from the grandstands and dreamed of joining his racing heroes. But with no footsteps to follow in, he had to plot his own path.
Before he was even a teenager, he'd moved from his home city of Shanghai to the north of England to test his talent behind the wheel. Fighting homesickness and intimidation from his racing rivals, he proved himself.
Zhou tells host Tom Clarkson about the sacrifices, key decisions, victories and personal loss he experienced along the way. Now that he's racing his childhood heroes as the first Chinese driver to compete in Formula 1, Zhou has already made history for his country – and, as he says himself, he's only just getting started.Listen to the Alfa Romeo driver – already a two-time points scorer in F1 – in the video player above.