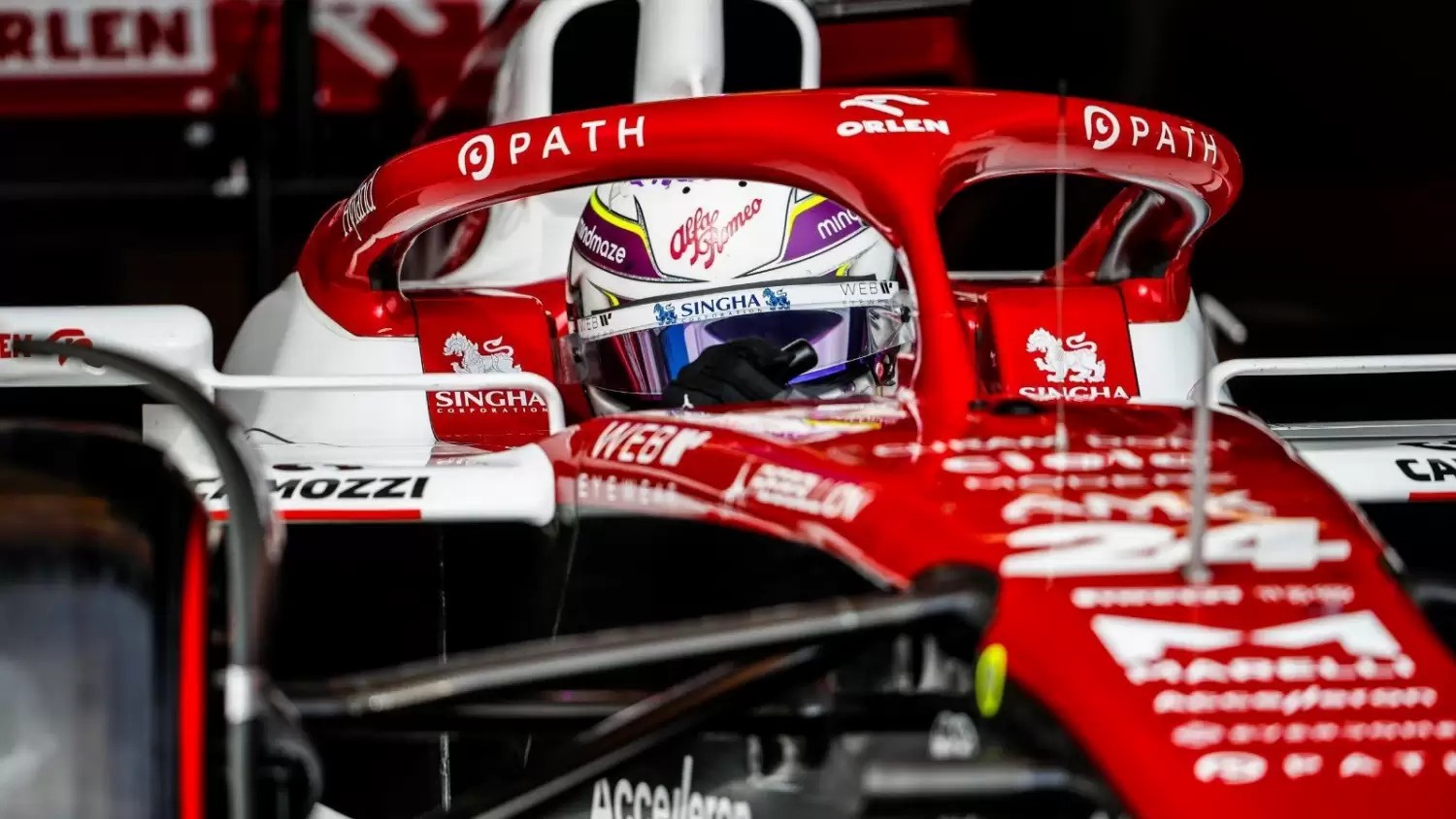 Zhou Guanyu admits that he has "surprised" himself during his rookie F1 season by reaching Q3 in qualifying on more than one occasion.
The Alfa Romeo driver first achieved the feat at the Canadian Grand Prix in June, before doing the same again two weeks later at Silverstone.
Zhou has also scored five points, though has suffered some bad luck after recording three DNFs due to mechanical issues, while a fourth retirement followed when he experienced a huge crash on the first lap of the British Grand Prix.
Has Zhou been the surprise of the season?
When asked about the idea that he has been the surprise of the season to many in the paddock, Zhou revealed that he has often surprised himself, too.
"Overall, I'm quite happy [with the first half of the season]," Zhou told media, including RacingNews365.com.
"[In terms of] surprising anyone, also, [getting into] Q3 is definitely a big surprise for myself, as well, because I don't feel, [in my] first year, we've had much opportunity to do that, so it was quite [a] good achievement, and good news for me going forward."
However, he acknowledges that this has led him to set the bar higher for himself.
"But then, on the other hand, I feel like my expectation for myself obviously [goes] higher, because even though [I'm] still a rookie, if I'm out in Q1 I just always feel quite upset now," the Chinese driver continued.
"At the beginning of the year, I would have been okay [with it], but now I can feel like Q2 will be always my minimum target, even though now the whole field is quite compact."
Zhou jokes about "overachieving" with DNFs
In terms of whether he has ticked all of the boxes of what he wanted to achieve during his first campaign in Formula 1, Zhou joked that he might have racked up more DNFs than he wanted.
"I think, overall, most of the [boxes have been] achieved. Maybe overachieved, [with] all these DNFs [and the] crash, [which I was] not asking for!" Zhou added.
"In terms of reaching Q2, Q3, that after Q2 I want to be in Q3, [that has] been achieved. But then, still I think there's some stuff I want to figure out a little bit with the team.

"Firstly, I think is the starts. As a team, we struggle a lot [with that]. It's very inconsistent or unpredictable.
"I think that's something we want to improve for our team, and hopefully that's getting fixed very soon."