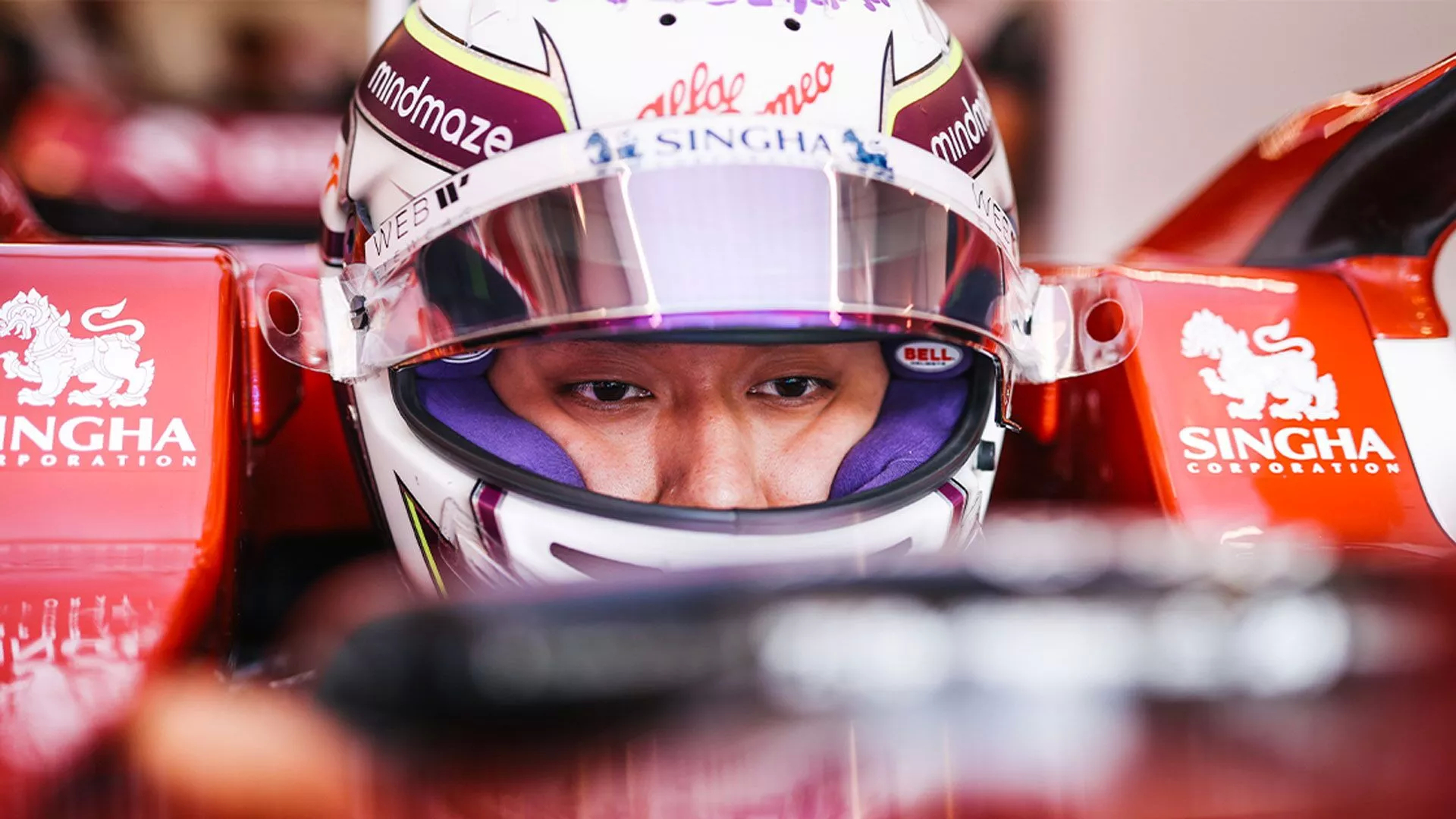 Zhou is keeping his focus on the job in hand and not outside attention
Memories can be unfair sometimes.
I defy anyone to hear the name Zhou Guanyu and not immediately recall an Alfa Romeo upside down hurtling towards the barrier at Silverstone, being somersaulted into the fence and landing on its side behind the tyres.
"Everything happened so quickly but it wasn't a nice feeling," Zhou recalls. "When I first went upside down it wasn't a big deal for me because I felt like maybe I would stop in the gravel – Silverstone has gravel after the tarmac – and then when I was in the gravel I was still going at a constant speed and I was like 'OK, I'm in big s*** now'.
"So basically I released my hands from the steering wheel and I was waiting – because I was conscious I was just waiting for the last hit. That's not what drivers want because the last hit is the one you know could break the bones or do whatever sort of damage, so when you're just waiting for that it is probably not the nicest thing to think of. But once it happened I thought I was pretty OK, had no broken bones, so I was quite happy.
"Still, it was a good weekend up to then, because we had a very good starting place in P9 and I had a very good shot of the points again. So that hurt us, but I think safety first, I was very happy to walk off after such a big shunt."
It's not the first question I've asked Zhou as we sit in the Alfa Romeo motorhome – sweltering in the summer heatwave – because it's not what should define his season so far. He had scored points on his debut in Bahrain two months before his 23rd birthday, and added a top-eight finish in Canada that was just reward for a number of promising performances.
But it's hard to shake the image of that crash.
The thing is, for Zhou, it's not the crash that has been the hardest thing to shake. It was a tag that he was only in the sport due to his nationality, with the Chinese driver having finished third in his third full season of Formula 2 last year.
"When I signed the contract I had a lot of people comment or say stuff about me, and some of them never followed Formula 2 or followed my career," he recalls. "They just judged by where I'm coming from, so this sort of thing is not nice to have.
"And especially when you're a driver, Formula 1 was my dream since my childhood, so to finally reach that you're expecting everyone to be sending you positive tweets but 60% or 70% was sending bad messages. It got me quite down on my side, and I was even more surprised when some people were just throwing in racist stuff which is still happening in Formula 1 – like with fans in Austria – and I feel stuff like that isn't very kind and not what I want to have.
"I was training super-hard since last summer just making sure I could do my talking on track. So I couldn't wait for the season to get started but on the other hand I was expecting myself to really turn it around mid-season – about now – once I was more settled in.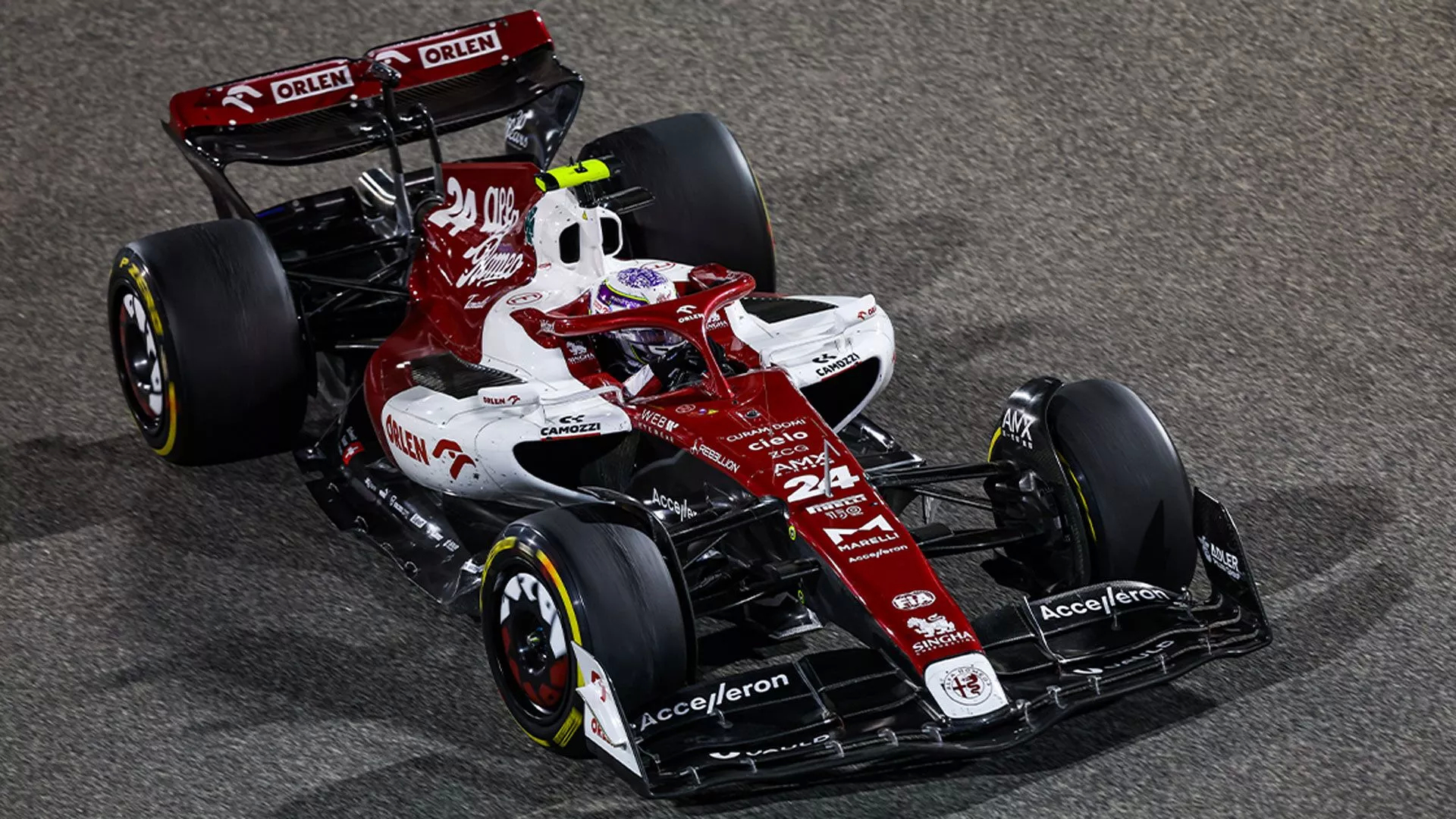 Impressive points finish came on debut in Bahrain
"But then to do it in Bahrain and continue the progression, I'm very proud of how much I was just able to put myself in a good way. Taking all of these words onboard but in a positive way to get an extra energy and power to prove myself."
Zhou feels his performances on it have been central to him quietening the abuse he received a year ago. In fact, he feels he has actively changed opinions over the first half of his rookie campaign.

"Everything has stopped and I don't really see it much anywhere now. Everyone is sending me good messages and a lot of them also apologised to me which is a big surprise. I try not to look at all my comments because it's not nice these days to look at them normally, but I saw what people sent to me and it's great to see people who disliked you and changed their mind around.
"Obviously it's easier to dislike you but it's more difficult when you turn things around, so I was happy to see it. And I'm just happy with myself that I've been working super-hard, put the effort in, and seeing it pay out really well."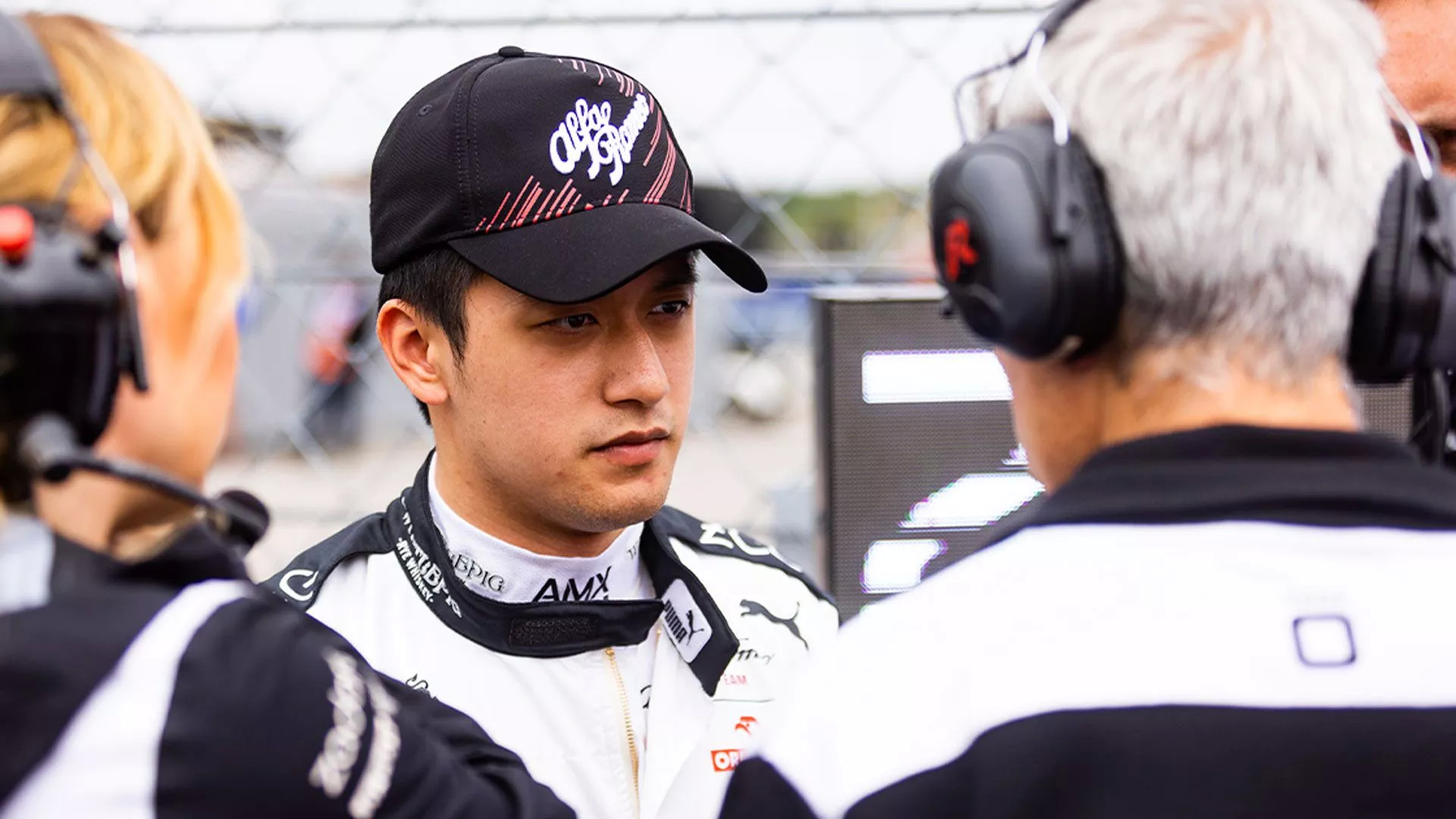 Zhou has integrated well with the team, and his now aiming to push on for more top-10 finishes
"Two years I haven't been back [home to China] which is not the nicest feeling. You finish work and it's different when you go back to your home, there's no other place like it.
"England is like my second home, I've been spending all my formula single-seater career living there, but it's still never been the same since COVID happened and I've been stuck in Europe or the UK, so I can't wait to go back this year."
While still living in England, Zhou turned the inability to return to China into an opportunity over the winter, and impressed Alfa Romeo with his commitment to integrating himself within the team, trying to learn as much as possible before his debut.
That meant three or four days per week spent in Hinwil before heading home again, until the season kicked in when it dropped to regular sim sessions for each set of races.
He says he will take a well-earned break this August to just allow himself to compute everything that has happened over the first six months as a F1 driver, but once he returns to action he still has plenty he wants to focus on.
"Obviously I'm not thinking about championship position, I'm just thinking to more regularly finish in the points will be a good target for the second half of the season."